In Pictures: World's longest reigning monarch Queen Elizabeth turns 95
Britain's Queen Elizabeth II turns 95 today, just days after burying her late husband Prince Philip, in what will be her first birthday alone in more than seven decades. 
The Queen was born on 21 April 1926 at 17 Bruton Street in Mayfair, London. She was the first child of The Duke and Duchess of York, who later became King George VI and Queen Elizabeth.
This year she remains at Windsor Castle, during a period of Royal Mourning following the death of her husband. Prince Philip, whom Elizabeth married in 1947, died on April 9 at the age of 99.
She ascended to the throne in 1952 at the age of 25, and surpassed her great-great-grandmother Queen Victoria as Britain's longest-reigning monarch in September, 2015. She  is also queen of 15 former British colonies including Canada, Australia and New Zealand.
Elizabeth was born on 21 April 1926 in London, the first child of Albert, Duke of York, and his wife, formerly Lady Elizabeth Bowes-Lyon.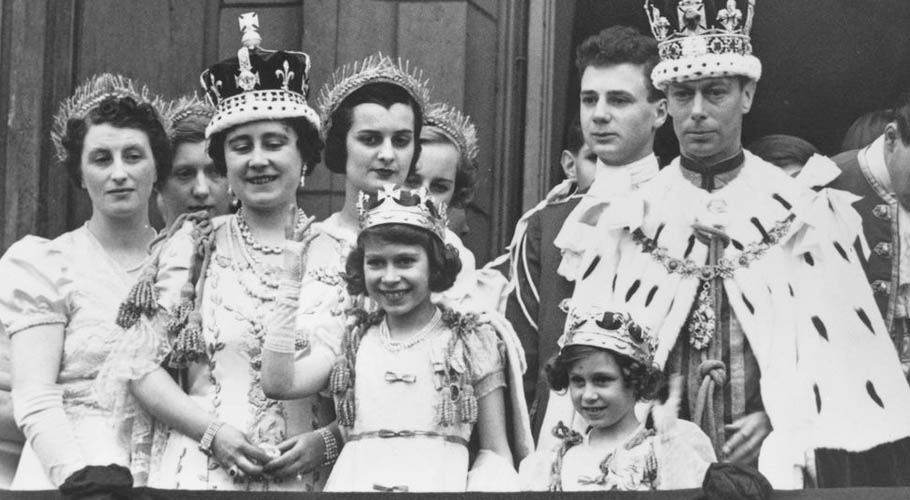 King George VI and Queen Elizabeth with Princesses Elizabeth and Margaret dressed in full Coronation regalia on the balcony of Buckingham Palace after the King's 1937 Coronation ceremony.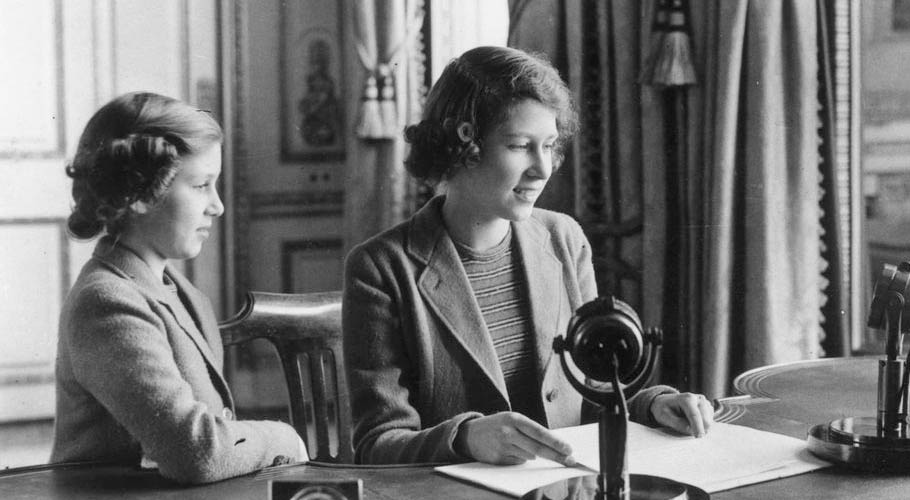 Princess Elizabeth makes her first broadcast accompanied by her sister Princess Margaret (1940)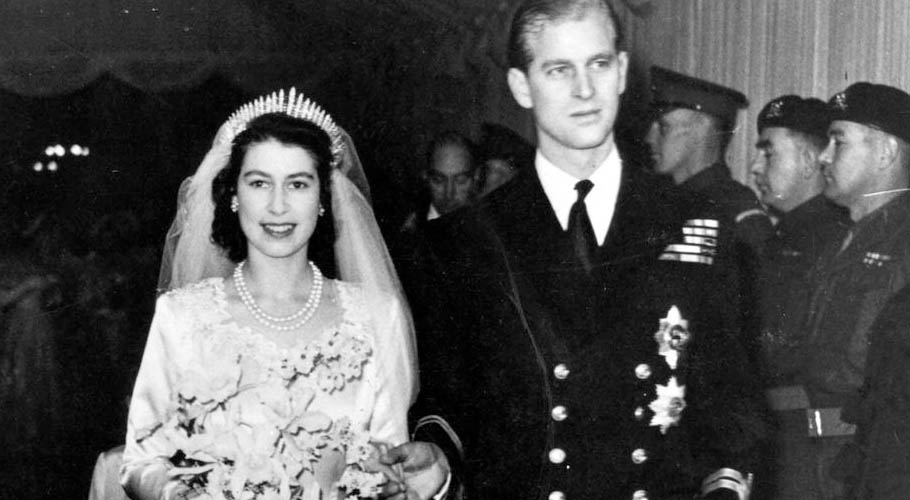 Princess Elizabeth and Prince Philip on their wedding day in 1947.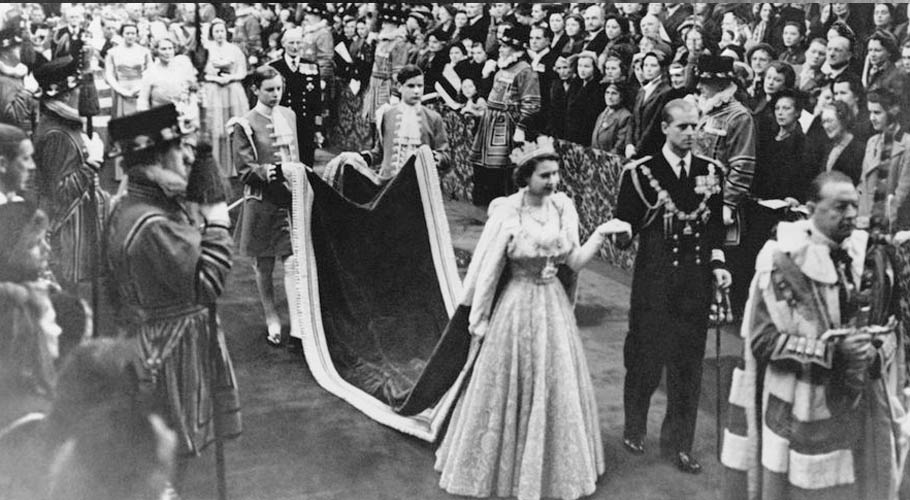 The princess becomes Queen Elizabeth the Second (1953)
President John F. Kennedy and First Lady Jaqueline Kennedy pose with Queen Elizabeth and Prince Philip at Buckingham Palace. (1960)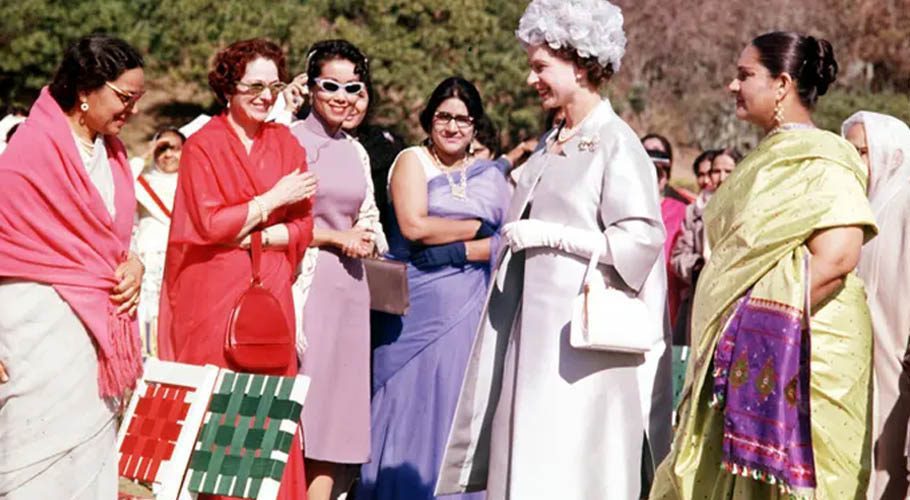 Queen Elizabeth in Lahore during a state visit to Pakistan in 1961. Her second visit was in 1997 when she addressed parliament.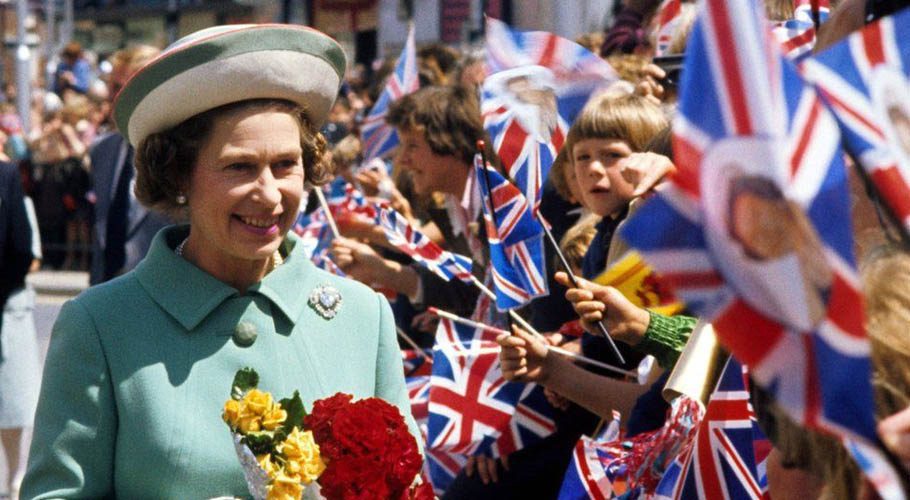 The Queen marked 25 years on the throne with a busy UK tour as well as travelling 56,000 miles around the world in celebration. (1977)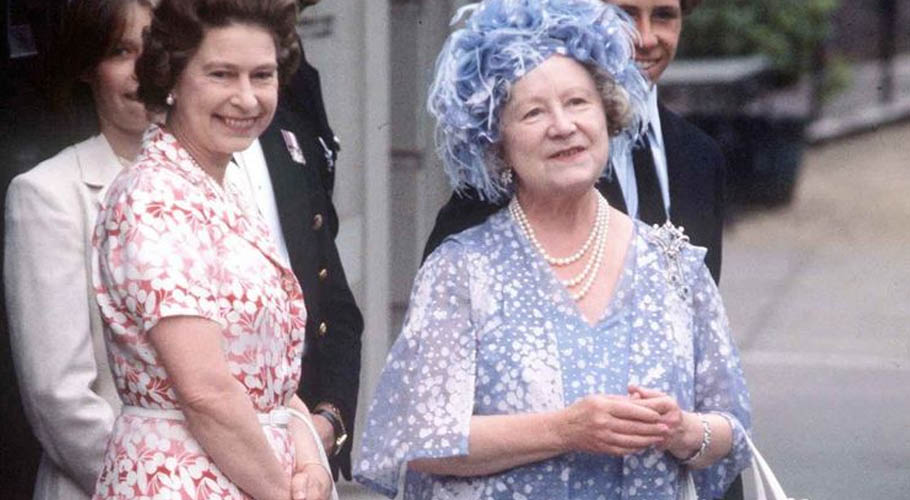 Queen Elizabeth with the Queen Mother at Clarence House (1980)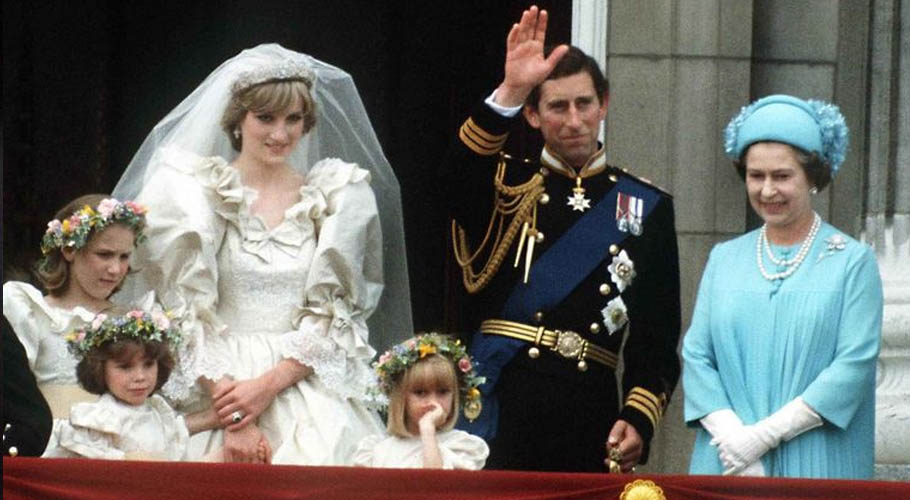 Prince of Wales Charles and Lady Diana pose on the balcony of Buckingham Palace on their wedding day with the Queen and some of their bridesmaids. (1981)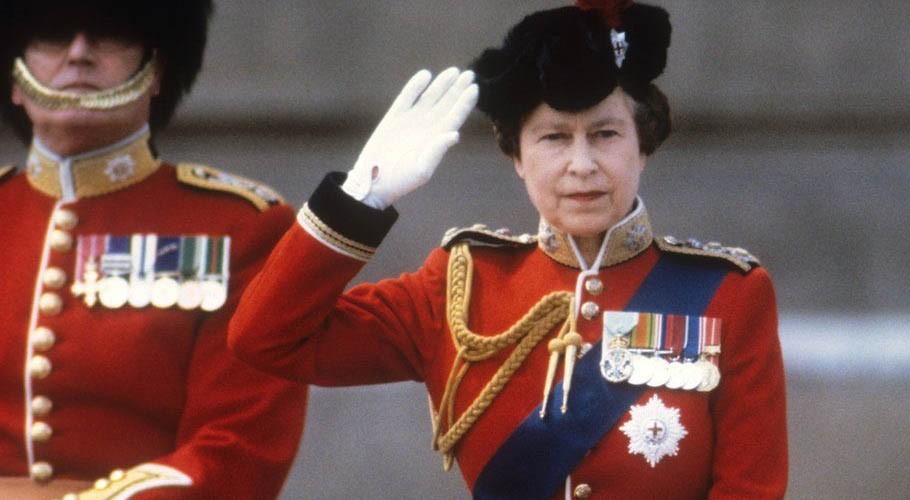 Queen Elizabeth II taking the salute of the Household Guards regiments during the Trooping the Colour ceremony in London (1985).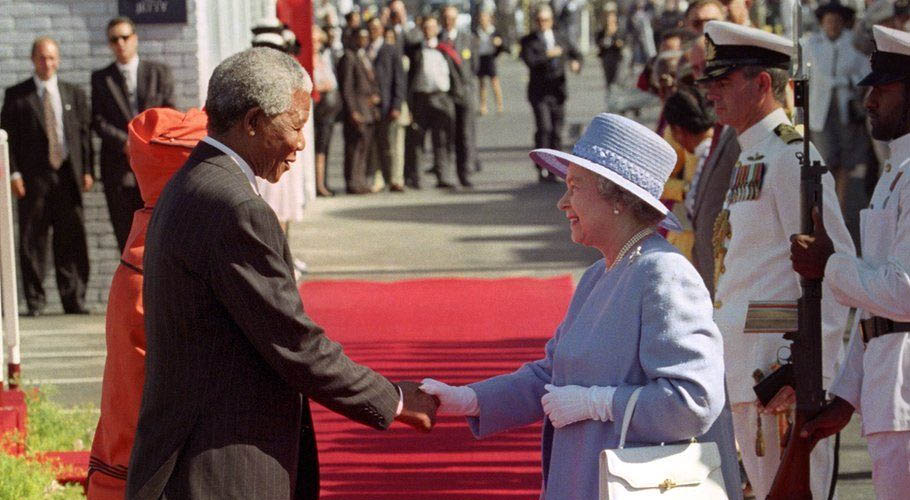 South Africa's President Nelson Mandela greets Queen Elizabeth in Cape Town at the official start of her first visit to the country since 1947. (1993)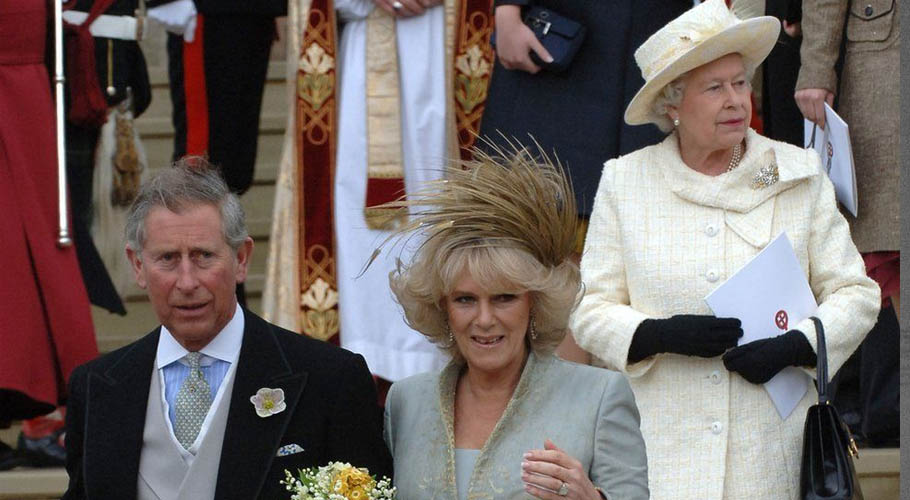 The Prince of Wales leaving St George's Chapel in Windsor after marrying Camilla Parker-Bowles. Queen Elizabeth II attended their religious blessing but was not present at their civil ceremony (2005)
The Queen and her husband celebrated their 60th diamond wedding anniversary at Broadlands in Hampshire (2007)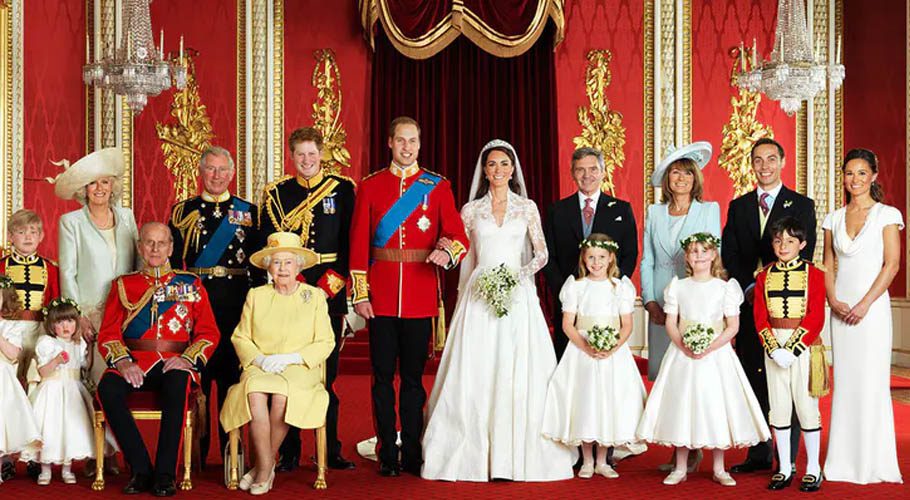 Queen Elizabeth and the Royal family at the wedding of Prince William with Duchess Catherine on April 29, 2011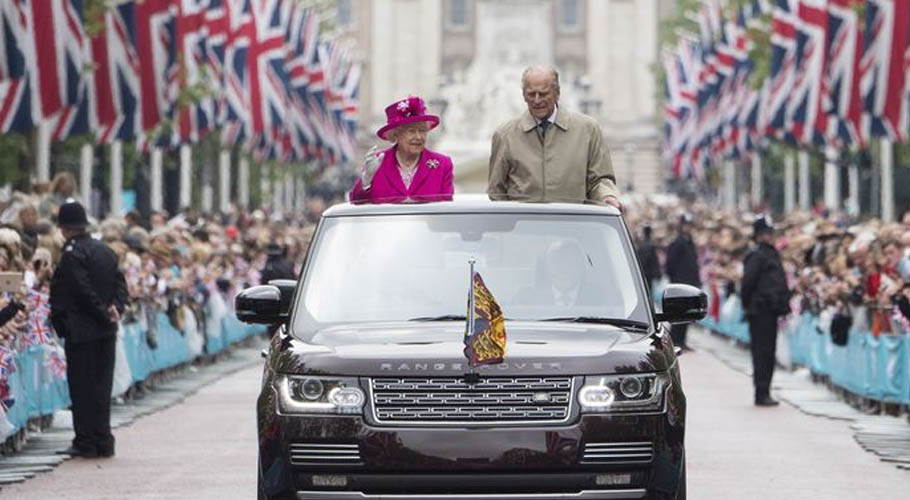 Queen Elizabeth II and Prince Philip were greeted by 10,000 guests in celebration of the queen's 90th birthday (2016)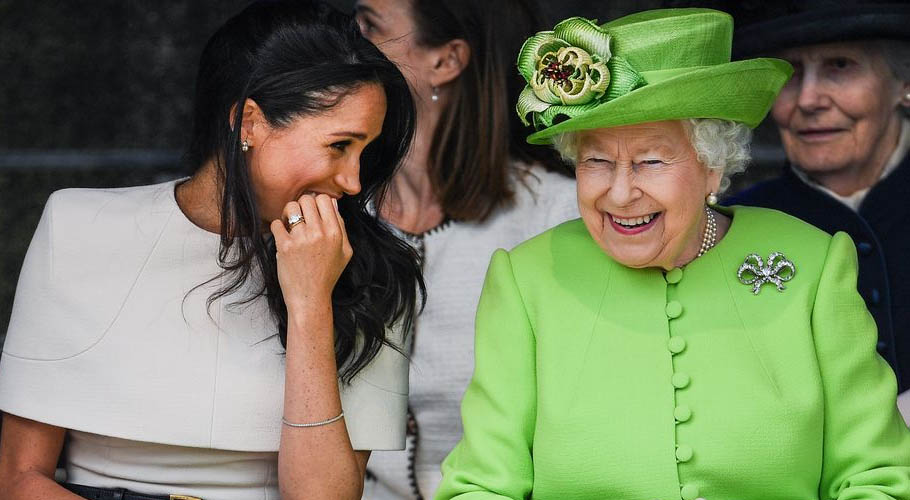 Queen Elizabeth shared a laugh with her granddaughter-in-law, Meghan during their first official engagement (2018).
Queen Elizabeth sits alone at the funeral of Prince Philip (2021)