In pictures: Inside Saboor Aly-Ali Ansari's glamorous valima reception
Celebrity couple Saboor Aly and Ali Ansari held their valima's reception ceremony last evening in Karachi.
The couple recently tied the knot after getting engaged for a few months.  Many celebrities like Sadia Ghaffar, Amar Khan, Aiman and Minal, Kinza Hashmi attended the star-studded wedding. Let's have a look:
Last week, the wedding functions of the couple started with dholki night.
The couple wore western dresses and also posed for the cameras.

Alot of friends and family were spotted in the reception of Saboor Aly and Ali Ansari.
The couple tied the knot on 8th January.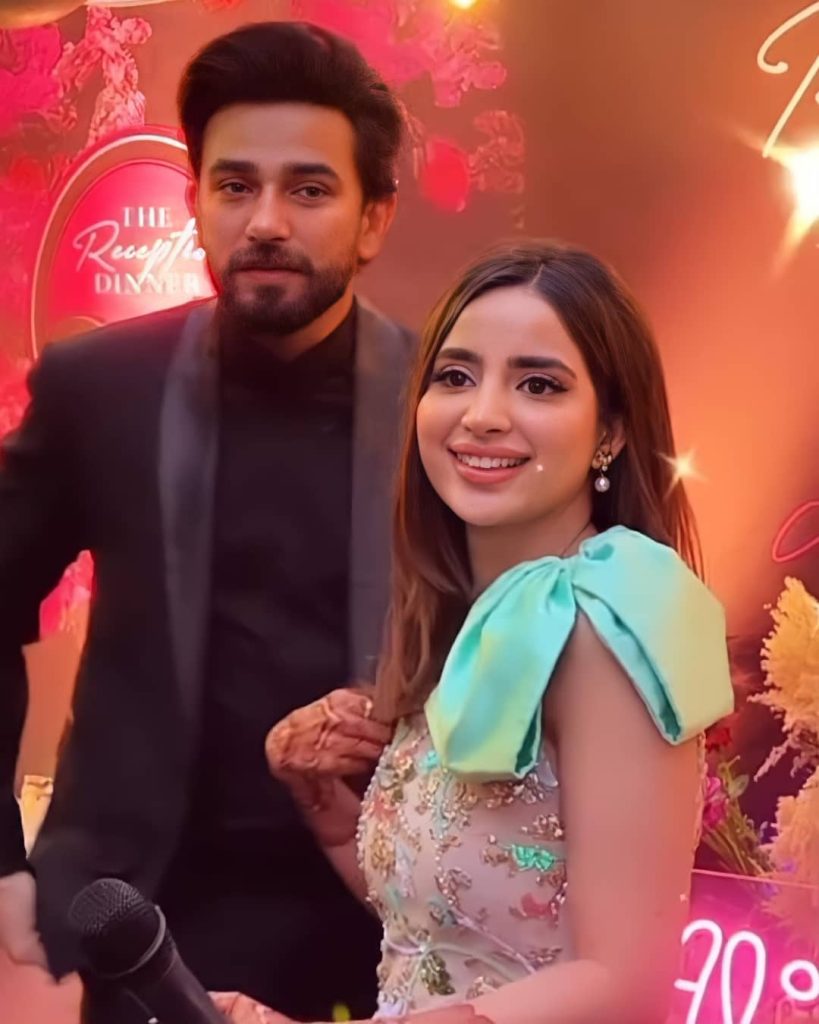 The couple also did a few fun compatibility games together.