In pictures: Inside Aiman-Minal's surprise birthday bash
The celebrity sisters Aiman Khan and Minal Khan have just turned a year older today.  
Aiman Khan and Minal Khan are famous Pakistani actresses and models. Both of them have worked in different Pakistani drama serials and have a huge fan following.  Last night, their friends and family arranged a surprise birthday party for them.
The beautiful sisters have just turned 23 today. Celebrities like Kinza Hashmi, Areeba Habib, and Zoya Nasir were also there. Let's have a look:
Areeba Habib, Kinza Hashmi, and Zoya Nasir are three talented actresses and Minal and Aiman's friends.
The party was arranged by celebrity twins' friends and family memebers.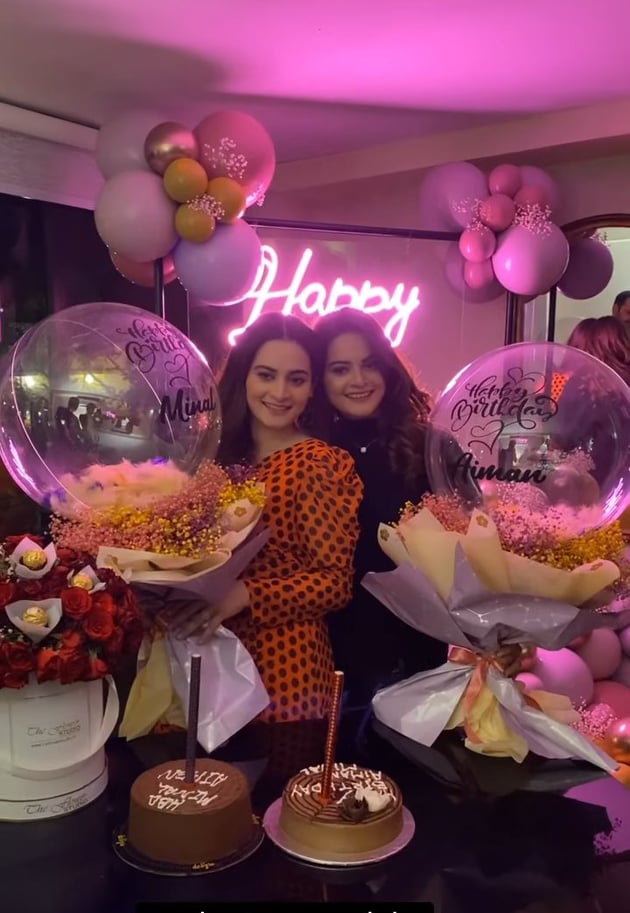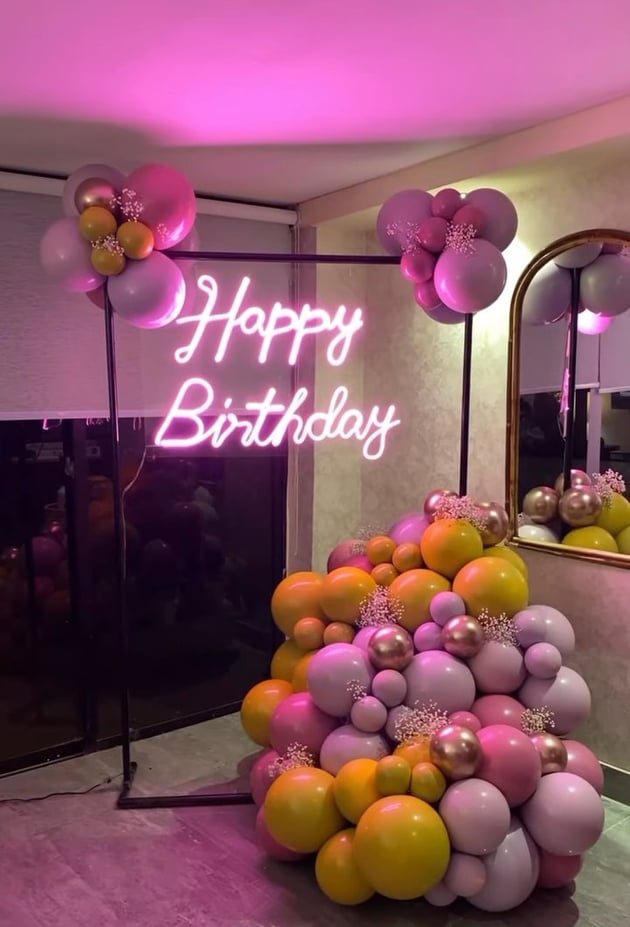 Aiman Khan wore a casual creamy orange frock and Minal Khan donned in black.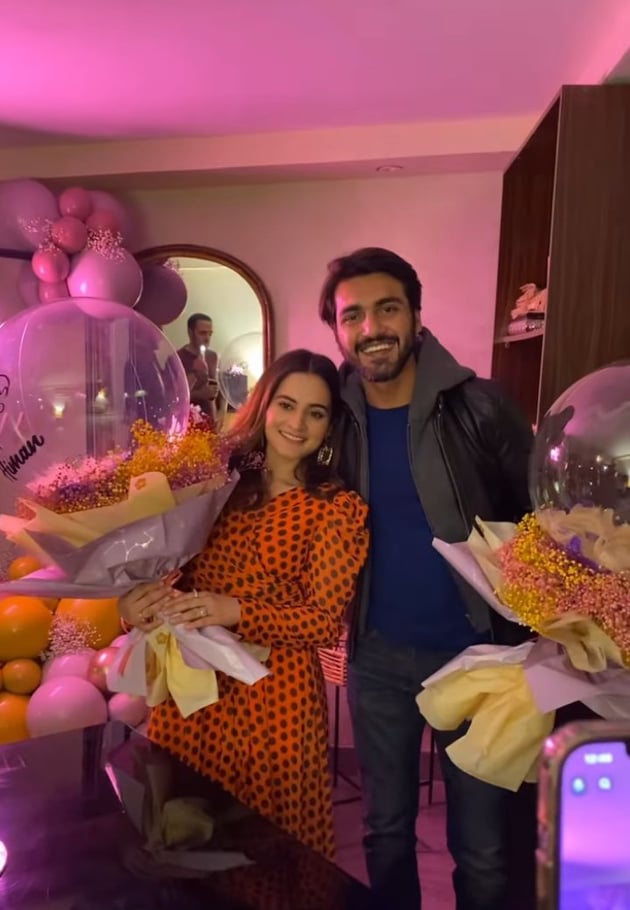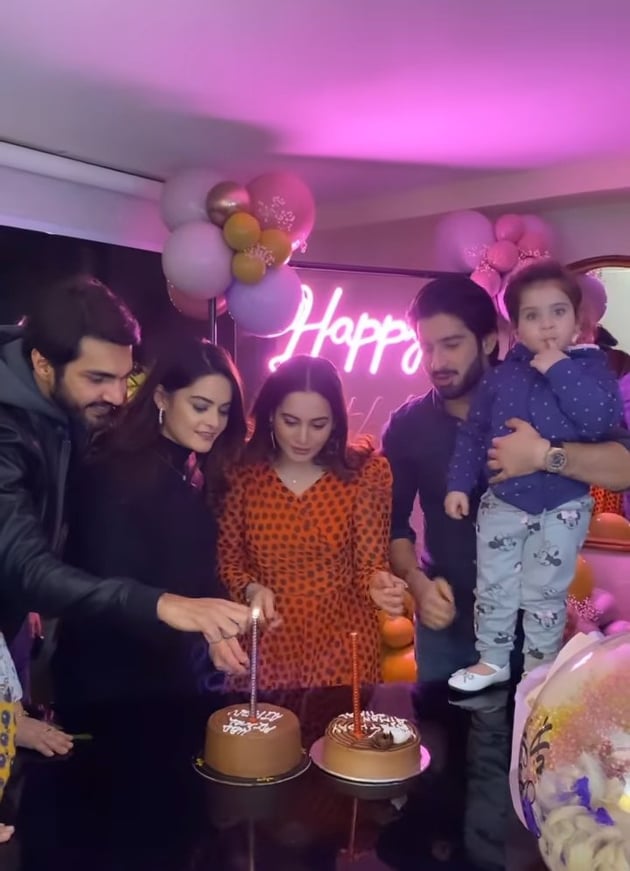 Ahsan Ikram is the husband of Minal and Aiman's husband and actor Muneeb Butt is standing right next to her.