Illegal construction: labourer dies from electrocution in Karachi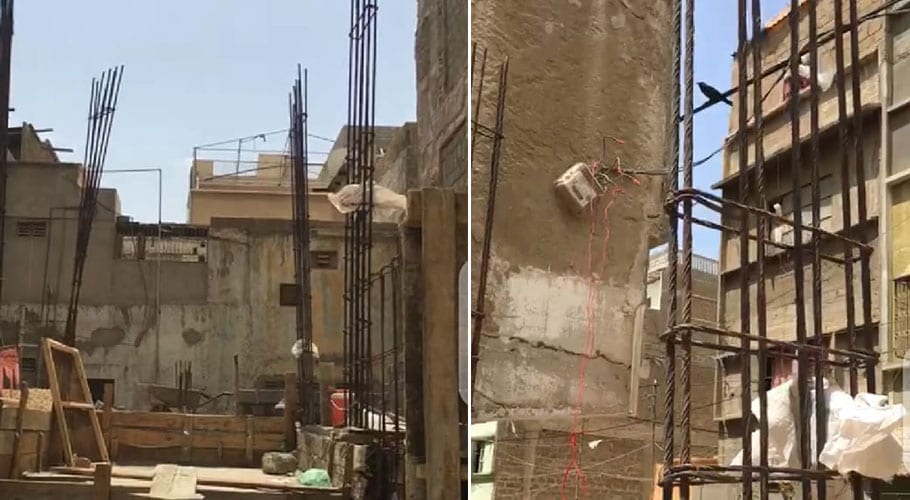 KARACHI: A labourer today (Saturday) was killed in Karachi's Liaquatabad Town after suffering electric shocks while working at the illegal under-construction building.
Despite the lockdown of the Sindh government on Weekends, illegal constructions under the patronage of Director Liaquatabad Malik Ijaz claimed the life of the labourer.
The labourer was moving iron bars and didn't realise it was tall enough to touch the high tension wires above. When the ladder brushed the wires, it sent an electrical current and killed the labourer immediately. No case has been registered yet.
It is worth mention here that the Sindh Building Control Authority (SBCA) has given full permission for illegal constructions without any security measures.
It has been revealed that Director-General (DG) of Sindh Building Control Authority (SBCA) Nasim-ul-Ghani Sahito is allegedly patronizing illegal construction in several areas of Karachi.
According to details, the Director-General of SBCA is allegedly receiving a large amount of bribe in this regard. Director SBCA Liaquatabad Ijaz Malik allowed illegal construction under the support of Nasim-ul-Ghani Sahito.