Hospital incident: Pakistan conveys condolences over life loss in Iraq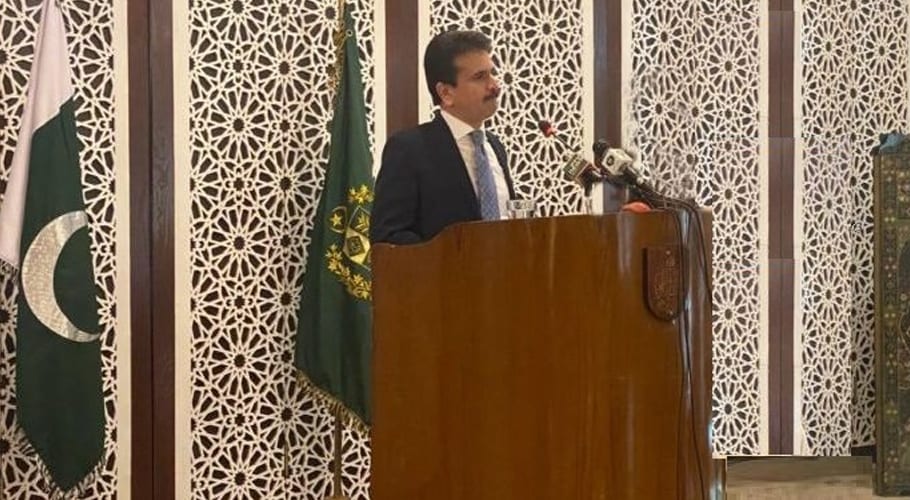 ISLAMABAD: Pakistan on Sunday expressed deep grief and sorrow over the loss of human lives in a catastrophic fire at the intensive care unit of a Baghdad hospital.
Foreign Office spokesperson Zahid Hafeez Chaudhri extends heartfelt condolences to the Government and brotherly people of Iraq on the loss of precious lives in the tragic incident of Ibn al-Khatib Hospital, Baghdad. He said our thoughts and prayers are with the victims and their families.
A fire sparked by an oxygen tank explosion killed at least 27 people and injured 46 at a hospital in Baghdad equipped to house COVID-19 patients.
The fire erupted on Saturday at the Ibn Khatib hospital in the Diyala Bridge area. Ali Bayati, a member of Iraq's High Commission for Human Rights, said a final death toll has not yet been officially announced but it could be between 30 to 45.
The head of the Iraqi civil defense unit, Major General Kadhim Bohan, was quoted as saying that 90 people had been rescued out of 120 who were in the pulmonary intensive care unit.
The relatives of patients scrambled during the blaze to save their loved ones. Several patients were moved to other hospitals but several families were still at the hospital hours after the fire had been extinguished, after failing to find them elsewhere.
Prime Minister Mustafa al-Kadhimi ordered an investigation. "Such an incident is evidence of negligence and therefore I directed that an investigation be launched immediately and for the hospital's management and the heads of security and maintenance to be detained along with all those concerned until we identify those negligent and hold them accountable," he said in a statement.