Hollywood movie star Kirk Douglas passes away at age of 103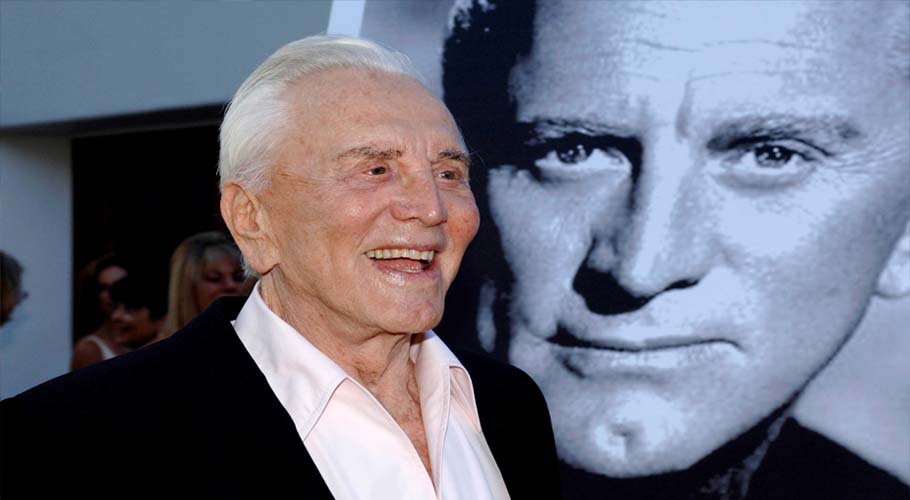 LOS ANGELES: Kirk Douglas, one of Hollywood's last golden age film superstars and known for his serious, athletic roles in movies such as Spartacus and Paths of Glory, died at age 103.
His son actor Michael Douglas said in a statement on his Instagram account," My brother and I are confirming with great sorrow that Kirk Douglas left us today at the age of 103."
READ MORE: Jay-Z explains why he and Beyonce sat during the national anthem
His son also said, "He was a legend to the world, a star from the golden age of cinema who survived well into his golden years, a humanitarian whose dedication to justice and the values he believed in setting the benchmark for us all to aspire."
Tributes flowed into social media from all over Hollywood and the world, with many announcing "I am Spartacus!" in a reference to Douglas' iconic appearance as a rebellious Roman slave.
He collaborated with some of the best filmmakers in Hollywood from Vincente Minnelli and Billy Wilder to Stanley Kubrick and Elia Kazan, whose career began more than 70 years ago at the peak of the dominance of the studios and culminated in a more dynamic, decentralized period that he helped bring about.
READ ALSO: Mehwish Hayat will not be performing at PSL opening ceremony
He made several notable TB films in the 1970s and 1980s, including Victory at Entebbe and Amos, concerned with child abuse.