Hassan Nawaz denies receiving Nawaz Sharif's arrest warrant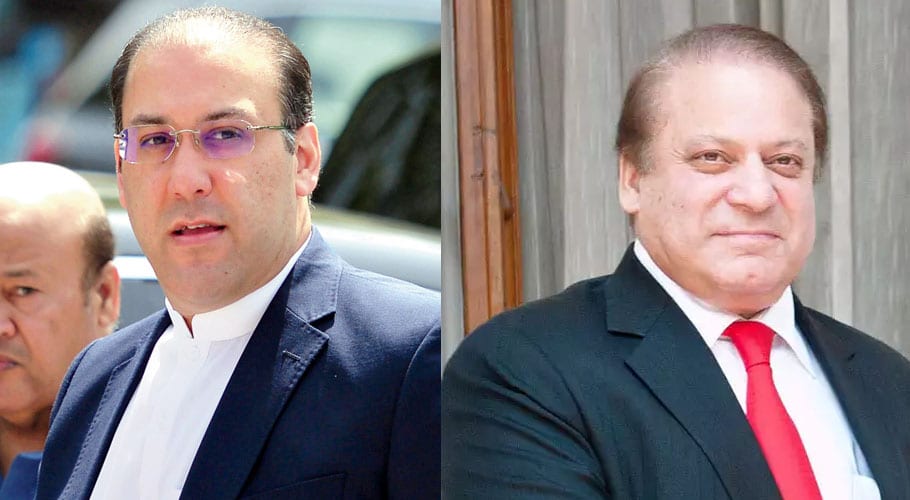 LONDON: Hassan Nawaz, son of former prime minister Nawaz Sharif has denied receiving his father's arrest warrant.
Hassan Nawaz while denying the receiving any arrest warrant said that his signature is not on the report sent by London High Commission and my signature was forged on compliance with Nawaz Sharif's arrest warrant.
He said that arrest warrants of Nawaz Sharif have not been received yet and all postage is received at the reception of the building.
Earlier, during the hearing of Nawaz Sharif's appeals in the Islamabad High Court, the Additional Attorney General had said that the court had issued a non-bailable arrest warrant for Nawaz Sharif at the last hearing and the Foreign Office had issued notice to Nawaz Sharif through the Pakistan High Commission in London.
Read more: PM approved all decisions related to sugar subsidy: Aurangzeb
The Foreign Office had on 17th September sent Nawaz Sharif's arrest warrant to the High Commission. A representative from the High Commission in London personally visited Nawaz Sharif's residence. A man named Yaqub, who was at Nawaz Sharif's residence, refused to issue an arrest warrant.
Tariq Khokhar told the court that the warrants were sent through Royal Mail Special Delivery and received by Hassan Nawaz.