Govt starts campaign to ensure compliance of SOPs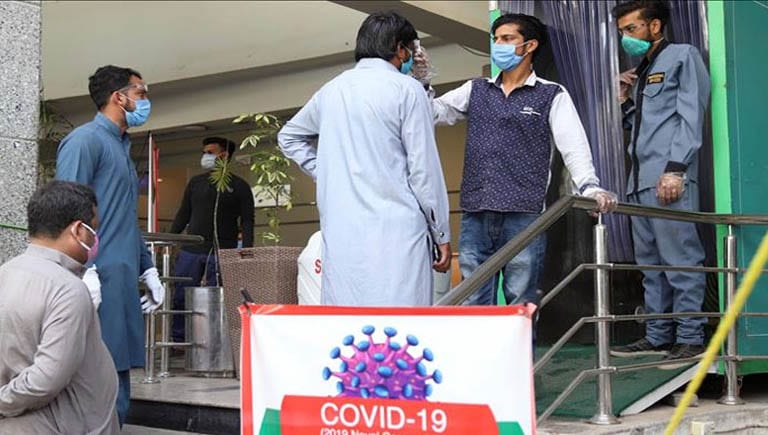 LAHORE: The government has started a campaign to ensure compliance of the Standard Operating Procedures and safety precautions at markets and public places to stop the spread of the coronavirus.
Special committees have been established in all provinces to ensure that SOPs are followed at large markets, industrial areas as well as by transport operators. Those violating the procedures will be penalised and public places such as markers could be sealed.
The government of Punjab has decided to seal several large markets over violations of the SOPs rampant across the province. While briefing the National Command and Operation Centre (NCOC), Chief Secretary Punjab Jawad Rafique Malik said that reports are emerging that several markets of the province are not implementing the safety procedures.
He said that action will be Lahore, Faisalabad and Rawalpindi against the violators. He said that public cooperation is crucial for the success of government efforts to control the spread of COVID-19. He said that strict action will be taken against transporters and traders over any violation.
Chief Minister said that shopkeepers should apply 'No Mask, No Service' policy urging people to use face masks and hand sanitisers to minimise the spread of coronavirus.
Prime Minister Imran Khan chaired a high-level meeting on Wednesday which decided that provincial governments will play a proactive role to create awareness among people about the implementation of SOPs to protect them from the virus.