No need to worry, govt is making policies for future: PTI MNA Aftab Siddiqui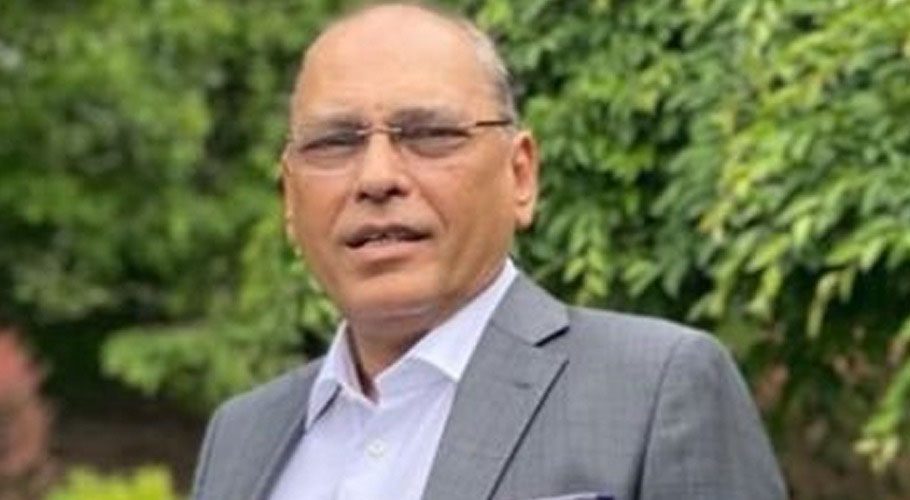 In the past, politics in Pakistan was limited to a few families or names, but the PTI buried the old traditions and introduced many new faces who follow the thoughts and philosophy of Prime Minister Imran Khan.
Aftab Hussain Siddiqui, started his career as a civil engineer and is a successful businessman, and now has become a politician. MM News arranged a special meeting with PTI MNA Aftab Hussain Siddiqui.
MM News: When did you enter politics and where did you learn political secrets?
Aftab Siddiqui: I spent my childhood at Karachi Airport and also got my primary education from here. After my intermediate at Superior College, I got admission to the Civil Engineering Department of NED University. This played a key role in my success. Apart from my education, I learned the political dynamics. Student politics played a significant role in my character building and later I went to the United States for higher education.
MM News: Why did you decide to get into practical politics?
Aftab Siddiqui: During his visit to Karachi in 2017, PTI Chairman Imran Khan said that despite criticism, the participation of electives is a necessity but until well-educated and serious people do not enter politics. I was inspired by Imran Khan and decided to get into practical politics. I was active in PTI before, but in 2018, I contested the seat vacated by Dr Arif Alvi becoming President.
MM News: Which sector did you belong to before politics?
Aftab Siddiqui: After returning from higher education in the United States, I set up a construction firm called Paragon which has become one of the leading companies in the country today. We have done all kinds of construction, except roads and dams. Our constructors work in the private sector as there are many problems in government works and allegations of corruption so we always strive to maintain transparency. 
MM News: How was the journey to becoming a successful businessman and politician?
Aftab Siddiqui: I got married after graduating from NED and then I went to America. When I came back and started my practical life in 1991, I had to start from scratch. I worked hard day and night to make progress and thanks to the prayers of my parents and the grace of Allah, my firm has reached the place most people only dream of.
MM News: What do you intend to do after retirement from politics?
Aftab Siddiqui: I have always been involved in charitable activities before and even after joining PTI. I intend to do charitable activities even after retirement from politics. I will try to work for the welfare of humanity. 
MM News: Is it easy to work in the private sector in Pakistan?
Aftab Siddiqui: It is not easy to work in any private sector in Pakistan. We also faced many difficulties but we worked in a very organized manner and there were many problems. Faith and trust in God Almighty helped me a lot to move forward.
MM News: Do you agree with the prime minister's concept of the State of Madinah?
Aftab Siddiqui: I totally agree with the idea of Prime Minister Imran Khan regarding the state of Madinah. This country has given us a lot and we should think about how we can repay the debt of our dear homeland. We should respect our country and the Prime Minister's vision of the state of Madinah is aimed at justice, humanity, and self-determination. If we understand this philosophy, our life will become much easier and man should also learn to be satisfied and if you look at loyalty, you will be rewarded for it.
MM News: Who is responsible for the unresolved issues in Karachi?
Aftab Siddiqui: PTI is trying its best to improve the condition of Karachi. We have carried out development works from the prime minister's funds which are still going on. The PPP has converted the City of Lights into Mohenjo Daro. Even today obstacles are put in the way of those who try to work for the betterment of Karachi.
MM News: Why is their resentment towards politicians in Pakistan?
Aftab Siddiqui: Politics has become a game of vested interests.  Even development projects were made with elections in mind. That is why even today people are deprived of basic amenities but PTI is working on policies for real change which will have far-reaching consequences. Prime Minister Imran Khan is working not for the next election but for future generations. That is why our achievements are not being digested by the opponents. Yet, God willing, people will always remember the results of our actions.
MM News: What is your message to supporters and others?
Aftab Siddiqui: I would like to say to the voters, supporters, and the people that you should keep one thing in mind that whatever is the will of Allah Almighty will happen and you never have to worry. I have faced many difficulties. Recently I underwent a critical medical operation but was worried for even a slight moment because I believe in Allah and am never afraid of speaking the truth.