Funds embezzled in Karachi zoo, animals at risk of starvation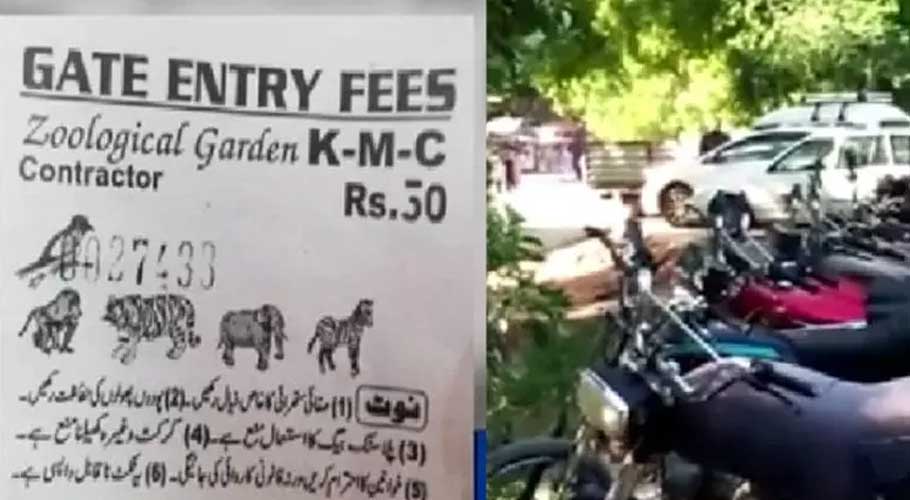 KARACHI: Massive irregularities have been revealed in the Karachi Zoological Gardens and Landhi Zoo managed by Karachi Metropolitan Corporation (KMC) which has placed the animals at risk of starvation while many of the funds have been allegedly embezzled.
Sources have informed that the Karachi Zoo is unable to secure Rs3 crores annually required for animal food which has put them at risk of starvation. Many animals have not been fed properly for the past few months as the management has not paid dues to contractors who have threatened to stop supplies.
These irregularities have been ongoing since September 2020 but the administrator has not taken notice of media reports. The KMC had a target of Rs77 crores for Karachi, Landhi and Korangi for fiscal year 2018-19 which was not achieved and only Rs58 crores were collected.
The revenue target for 2019-20 was Rs87 crores but only Rs47 crores were collected. During the ongoing fiscal year starting June 2020, only 21 crores have collected while the target which Rs95 crores is also expected to be missed. The zoo was closed during the coronavirus-induced lockdown from March to September 2020 but still managed collected an impressive Rs47 crores.
When asked in this regard, a zoo official admitted that the feed suppliers had warned about their liabilities. However, he insisted that they are managing feed supplies and there is no shortage. He i rejected reports that animals were being deprived of sufficient feed.
Meanwhile, the entrance fees for the Karachi Zoological Garden have been increased illegally for the visitors. The fee has been increased from Rs30 to Rs50 for adults and for children from Rs10 to Rs20. The charged parking fee has been increased from Rs30 to Rs50 for motorcycles and for four-wheelers Rs 50 to Rs 100.
The Administrator and Municipal Commissioner have surprisingly turned a blind eye to the issues. Khalid Hashmi, who is currently serving as zoo director since September 2020, has reportedly issued fake parking permits from a private printing press.
This is in gross violation of rules which states that KMC must print all receipts themselves rather than outsourcing them. The zoo director has shown revenue collection of Rs21 crores which has aggravates problems at the zoo.