Four more children succumb to malnutrition in Tharparkar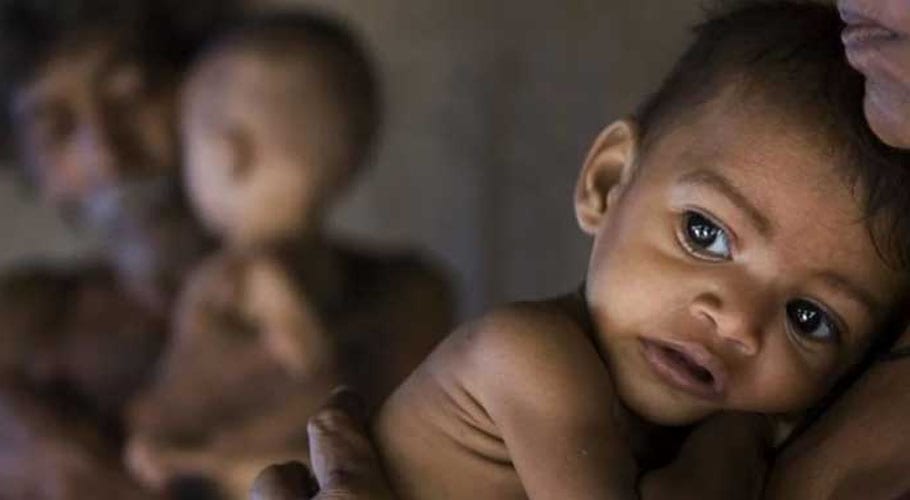 THARPARKAR: At least four more children died due to malnutrition and other diseases in Tharparkar.
According to the district administration, the total number of deaths has now reached 84 in one-month while the number of children who died in the Sindh's district this year rose to 397.
As per the health department, the cause of children's deaths has been continuing due to malnutrition. In the first month of this year, around 70 children died in January, 64 in February, 47 in March, 19 in April and 63 in May.
It may be recalled that according to a survey released in 2019, 50 percent of children under the age of 5 in Sindh are facing malnutrition.
Read more: Death toll due to lightning in Tharparkar rises to 26
A report released by UNICEF in April stated that Pakistan is among the countries with the highest infant mortality rates, with 22 infants dying before turning one month old. Sindh Chief Minister Syed Murad Ali Shah in October last year had directed the health department to set up medical camps so as to deal with the health issues as a result of drought-like situation in Tharparkar.