Four dead as Karachi receives heavy rain with gusty wind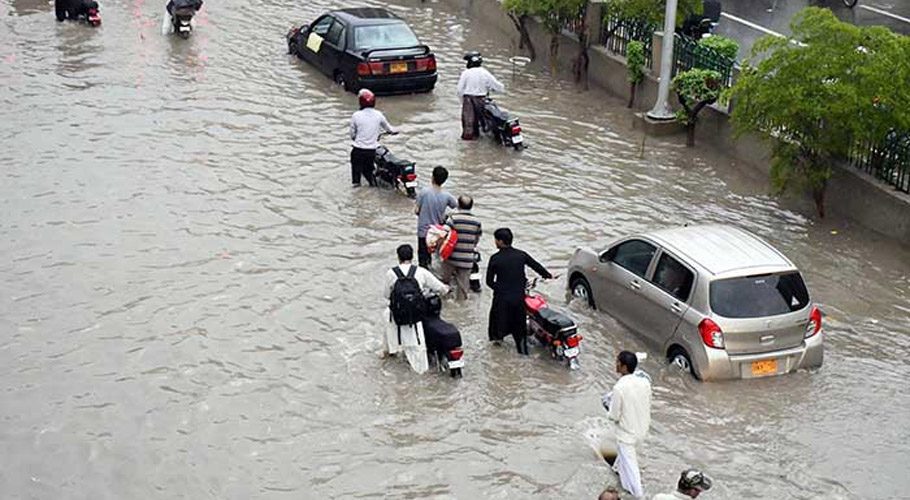 KARACHI: Karachi on Wednesday night witnessed a heavy rain with gusty wind which turned the weather pleasant, however, due to different rain-related incidents four people, including two children, were killed. 
According to reports, heavy and light rain was seen across all areas of the city. The Pakistan Meteorological Department (PMD) said that the rain lasted for an hour at least.
According to Met Office, the winds are blowing at a speed of 81 kilometers per hour. 
As soon as the downpour started reports of electricity outages also started coming from across the city. 
The long-awaited rain provided respite for citizens who have experienced high temperatures in June.
As always some of them also feared urban flooding or at least rainwater pooling on the roads.
Karachi is one of the last cities to receive rain this season. Several other cities in Pakistan have experienced pre-monsoon rains before the monsoon system entered the country this week.
According to rescue sources, the deaths occurred during two separate incidents. A wall collapsed in the city's Millat Town, killing a boy and a girl, while two more people lost their lives in Chanesar Goth. 
Sindh Minister for Local Governments Nasir Hussain Shah sent directions for the drainage of water. 
"The traffic situation should be ensured on major roads," he added.