Five more children succumb to malnutrition in Tharparkar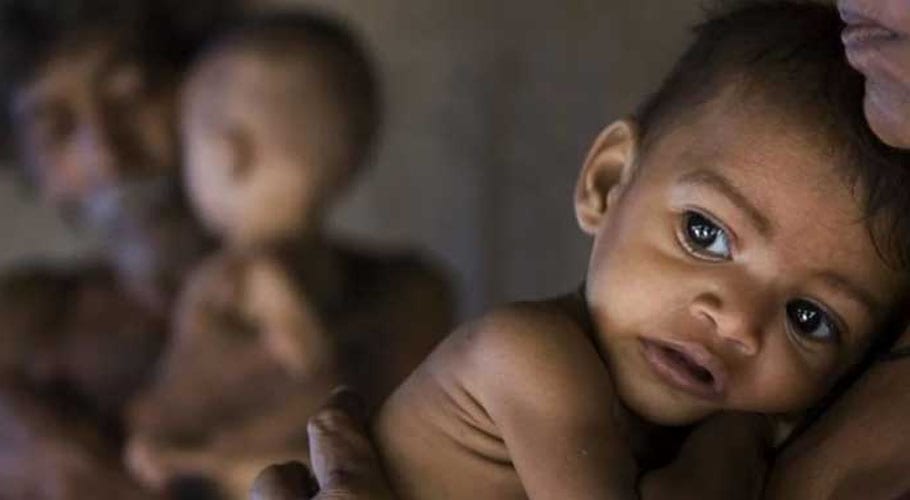 THARPARKAR: At least five more children have died due to malnutrition and other diseases in Tharparkar.
According to the district administration, the total number of deaths has now reached 24 in one-month,

while the number of children dying from malnutrition this year has reached 604.
Hundreds of children die every month in Tharparkar due to malnutrition and epidemics.

In 2018, 505 children died of starvation and disease, while in 2017, 445, in 2016, 489, in 2015, 398, and in 2014, 326 children died.
Read more: Govt committed to combating stunting, child malnutrition: PM
It may be recalled that according to a survey released in 2019, 50 percent of children under the age of five in Sindh were suffering from malnutrition.
According to the National Nutrition Survey Report 2018, published jointly by UNICEF and the British High Commission, 40 percent of children under the age of five in the province were underweight.

 

At the same time, 40 percent of adolescent boys and girls in the province also suffer from anemia.