Five EOBI employees working on deputation get salary raise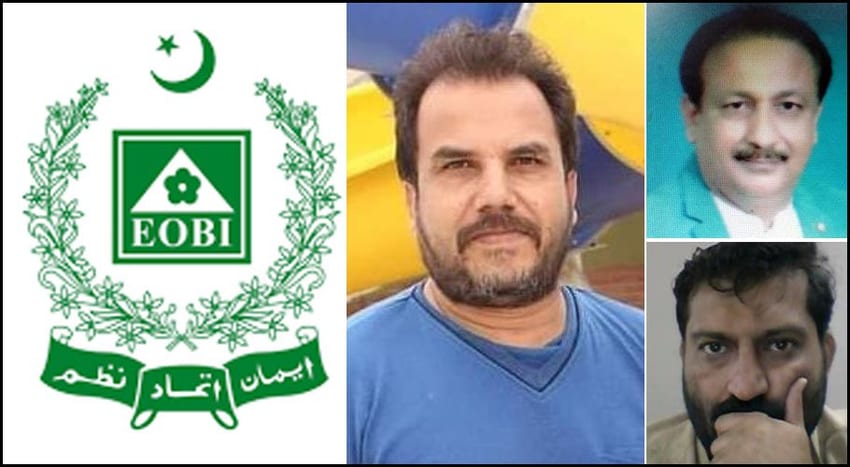 KARACHI: Employees with 25 and 30 years of service at Employees Oldage Benefits Institute (EOBI), a federally owned labor agency, are deprived of their legitimate rights despite the approval of the company's board of trustees.
Worst inflation-ridden employees have been deprived of their legitimate right of increase in salaries from the past five years despite the approval of the board and on the other hand powerful senior officers posted on the deputation in the EOBI are being given 25 per cent salary raise. 
According to Notification No. 337/2021, dated 23 November 2021, signed by Khalid Nawaz, Deputy Director-General, EOBI Human Resource Department Head Office, the salaries of the five employees working on the deputation have been increased without approval of the board of trustees under the name of disparity cash allowance.  
According to a letter received by MM News, among those who have benefited from this huge financial increase in salaries are Shazia Rizvi, a Grade 20 officer of the Government of Pakistan Secretariat Group, nominated in NAB Reference and a senior officer in EOBI on deputation. The salaries of four other officers and employees have been increased by 25% in addition to the two most important posts of Director General HR Department and General Administration Department Head Office.
A grade 20 officer of the Accountant General of Pakistan and deputed in EOBI, Nasir Perveen Khan, who is working on two important posts at the same has also got a 25 per cent salary raise. A notification has been also issued. 
According to the notification, Zafar Ali Bazdar, Director, Grade 18, EOBI Islamabad, is a powerful officer who has been illegally deputed from the Federal Land Commission, despite clear orders from the Supreme Court of Pakistan.
In addition to Saqib Hussain, Assistant Director Internal Audit Head Office, who is a junior officer of the Government Audit and Accounts Department brought by the former corrupt chairman Azhar Hameed and Naib Qasid Abdul Raziq, who was posted on deputation, have got the salary increment.  
Acting Deputy Director-General HR Department Khalid Nawaz has illegally shown himself as Deputy Director-General in official documents. Khalid Nawaz, with the connivance of Director General HR Department Shazia Rizvi, has also illegally received huge arrears of last 10 years from a poor institution like EOBI in the name of MBA degree.
According to the office order, the 25 per cent increase in salaries of these officers will be applicable from March and July 2021 respectively.
It is to be noted that the influential officers posted on deputation are benefiting from the next grade employment in EOBI as well as 25% deputation allowance and attractive privileges of EOBI and its core departments.
Senior EOBI officials have appealed to the Prime Minister of Pakistan Imran Khan and the Chief Justice of the Supreme Court to take notice of the matter and provide with them their due rights.