Fast-bowler Haris Rauf tests positive for COVID-19 again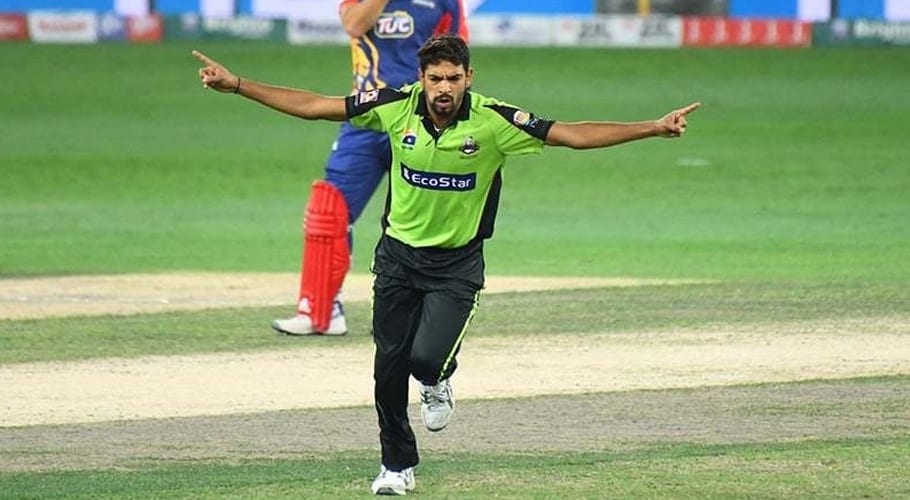 LAHORE: Pakistan's fast-bowler Haris Rauf has again been tested positive for the novel COVID-19 and was immediately sent into self-isolation, according to PCB.
As per Cricket Pakistan, the pacer underwent the test in Lahore and was sent back to Islamabad via a special vehicle after his result was provided.
The 26-year-old, during this self-isolation period at his home, will remain in contact with the medical panel of the Pakistan Cricket Board (PCB). Rauf will undergo another test after the completion of a ten-day period.
Earlier, the Lahore Qalandars pacer had tested positive for Covid-19 thrice in a row which is why he did no travel to England with the advance group.
It remains to be seen whether PCB decides to persist with Rauf or select a replacement ahead of England series.
On 23 June, seven Pakistani cricketers and a player support personnel have tested positive for the novel coronavirus, the Pakistan Cricket Board (PCB) confirmed.
According to the PCB CEO Wasim Khan, "Players who have tested positive are Fakhar Zaman, Imran Khan, Kashif Bhatti, Mohammad Hafeez, Mohammad Hasnain, Mohammad Rizwan, and Wahab Riaz."
Apart from the seven cricketers, a player support personnel – Malang Ali (masseur) – also tested positive.  A press release issued by the cricket board informed that Shoaib Malik, Cliffe Deacon, and Waqar Younis have not been tested yet.  
The PCB medical panel is already in contact with these players and the masseur, who have been instructed to observe strict quarantine at their homes for their and their families' wellbeing.
None of the seven players and masseur had reported any prior symptoms of Covid-19 until they underwent the first round of testing on Monday ahead of the side's departure for Manchester.