Family hospitalised after consuming lizard-infested food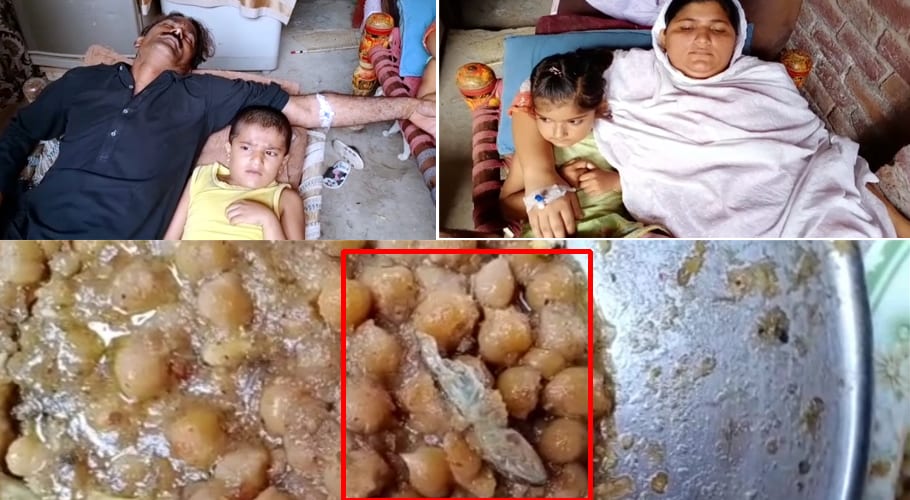 RAWALPINDI: A cooked lizard was recovered from breakfast from the Musa Alvi refreshments in Pattoki.
Akram, a resident of Ahmednagar, returned home in the morning and bought halwa puri for his family. After breakfast, the health of Akram, his wife, and three children started to deteriorate.  A cooked lizard was found in a pickle shopper.
The neighbors rushed the whole family to the Pattoki Hospital. As per details, the family is reportedly in critical condition.
Read more: Burqa-clad man robs landlord in Gujranwala
When the workers from the food centre were inquired about it, they refused the allegations that the lizard had cooked with the food they prepared and had delivered to the house of the affected family.
The whole family is battling for their life and death after consuming the poisonous food, however, the police and the administration have not yet taken notice of the incident and no case has been registered against the owner of the refreshment center.