Ethiopian Airlines set to start 4 weekly flights between Addis Ababa and Karachi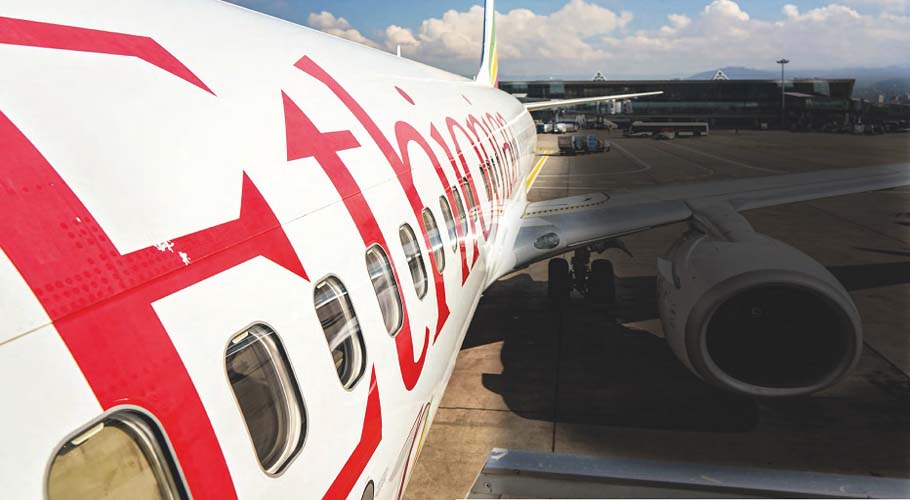 ADDIS ABABA: Ethiopian Airlines, the largest network operating carrier in Africa, has announced that it has finalized preparations to launch direct flights to Karachi, Pakistan as of 1 May 2023.
Commenting on the resumption of services to Karachi, Ethiopian Airlines Group CEO Mr. Mesfin Tasew said, "We are excited to return to Karachi nearly two decades after we last served the city. As the most populous city in Pakistan, Karachi will be a crucial gateway to Pakistan and the wider South Asia region. As the only flight connecting Pakistan with Africa, the planned service to Karachi will have significant contribution in strengthening the diplomatic and economic relations between the two regions. It will also offer convenient air connectivity to the growing number of Pakistani investors in Africa as well as tourists."
Karachi will be the 37th destination of Ethiopian Airlines in Asia. Currently, Ethiopian is serving more than 145 domestic and international passenger and cargo destinations.
Ethiopian first served Karachi from July 1966 to December 1971, and resumed the service from June 1993 until July 2004.
Route: Addis Ababa to Karachi
Flight Number: ET0694
Days of Operation: Monday, Wednesday, Friday, Sunday
Aircraft Type: Boeing 737 MAX 8
Departure from Addis Ababa: 9:45 PM
Arrival in Karachi: 5:05 AM
Flight Duration: 5 hours & 20 minutes
Route: Karachi to Addis Ababa
Flight Number: ET0695
Days of Operation: Monday, Tuesday, Thursday, Saturday
Aircraft Type: Boeing 737 MAX 8
Departure from Karachi: 5:55 AM
Arrival in Addis Ababa: 8:55 AM
Flight Duration: 5 hours