Cricketer Shaheen Afridi to get engaged with Shahid Afridi's daughter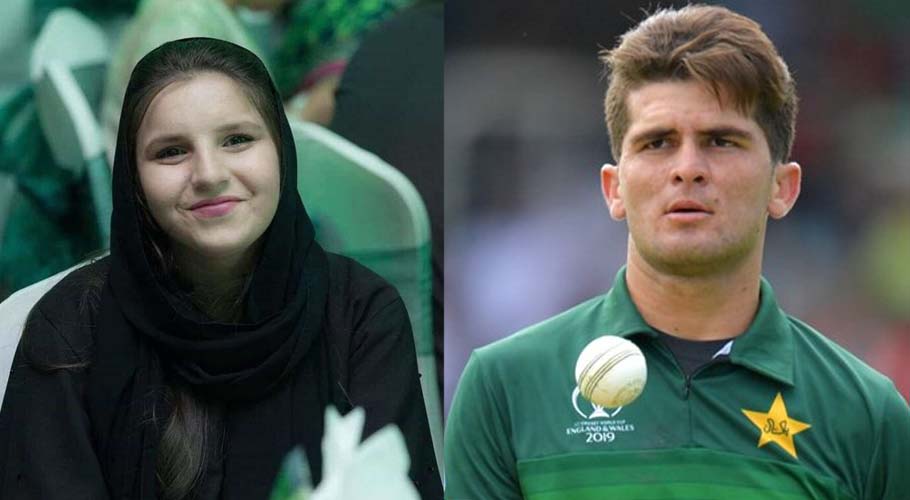 KARACHI: Pakistani fast bowler Shaheen Shah Afridi will soon be engaged to former  capitan Shahid Afridi's daughter.
Shaheen Afridi's father, Ayaz Khan, said that the family had asked Shahid Afridi for his daughter's hand in marriage and had received a positive response. He said that an engagement ceremony will soon take place. He said both families have long-standing ties. He said that a ceremony to formalise the engagement will be held soon.
A representative of Shahid Afridi's family told a private channel that the proposal had been in discussion for the past two years.
Shahid Afridi's family said that since Shaheen is playing cricket and Shahid Afridi's daughter is still studying, the engagement has not yet been formally announced. The engagement could be formalised shortly before the wedding in around two years.  Shahid Afridi will make a proper announcement when the time is right.
Earlier a journalist Ihteshamulhaq announced on social media: "With permission from both families, I would like to clarify the engagement rumors' between Shaheen Afridi and the daughter of Shahid Afridi."
"The proposal has been accepted; it is thought that a formal engagement will be done within 2 yrs, following the completion of her education," Ihteshamulhaq said.
Shahid Afridi has five daughters namely Aqsa, Ansha, Ajwa, Asmara and Arwa. Aqsa is his elder daughter, who is 20-year-old, Ansha is 18 years old.
Shaheen Afridi, 20, made his international debut for Pakistan in April 2018 and his Test match debut for the national team in December 2018.
Earlier, a social media user named Adnan Shinwari, who calls himself a fan of Shahid Afridi, tweeted in which he congratulated Shaheen Shah Afridi on Shaheen's engagement to Shahid Afridi's daughter.
Adnan Shinwari further wrote that the formal announcement and engagement ceremony will be held in Karachi in a few days. Social media is flooded with the news and pictures speculating that Shaheen Afridi will tie the knot to Shahid Afridi's daughter.
Some social media users called it fake news and criticized Adnan Shinwari. After which Adnan Shinwari posted another tweet in which he said that he still stands by his news.
I stand by my story & it's accurate. Any way those ghali brigate who is abusing show his parental guide. I like Lala & die hard fan of him. I didnt post some thing divorce related. It's d happy moment being a fan of them & engagement news. Why it's been shocking news 4 someone ?

— Adnan Shinwari (@ShinwariAdnan) March 6, 2021