EFP signs MOU to accelerate bilateral trade with Turkey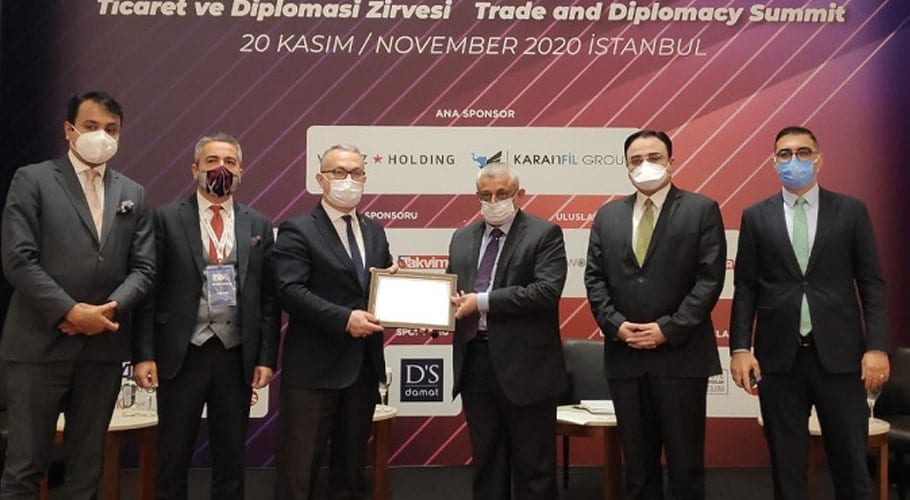 ISLAMABAD: President Employers' Federation of Pakistan (EFP) Ismail Suttar has highlighted the need for more action-oriented efforts to enhance bilateral trade between Pakistan and Turkey.
Ismail Suttar addressed the occasion of the MOU signing ceremony with MUSIAD in Istanbul. The ceremony was also attended by Bilal Khan Pasha, Consul-General of Pakistan in Istanbul.
While signing a Memorandum of Understanding, EFP President stressed that we need to sign Memorandum of Actions (MOAs) instead of Memorandums of Understanding (MOUs) as EFP strongly believes in actions rather than just filling up the dossiers.
He assured MUSIAD leadership that EFP will make sure to follow up on the action items agreed during in draft and take practical steps to execute them within a short span of time.
Bilal Khan Pasha, Consul General of Pakistan appreciated EFP's efforts to reach out to business community hubs in Turkey for promoting Pakistan's exports and investment potential. He assured his usual full support for the execution of the initiatives agreed between MUSIAD and EFP.
Director of EFP Economic Council, Mehmood Arshad, stated that despite having deep cultural and political relations, bilateral trade between Pakistan and Turkey is around $800 million, which is not very impressive. He emphasized how several potent sectors are under-represented or missing in this bilateral trade exchange and more dedicated efforts are needed to fill these gaps.
"After the MOU signing with MUSIAD the largest business platform in Turkey having membership domain of 11,000 and over 80 points of contact countrywide, this trade figure is destined to go up by multiples unprecedented", Mehmood forecasted.
EFP President Ismail Suttar, was confident that his Secretariat and Board of EFP Economic Council will aggressively pursue strengthening trade and investment linkages between stakeholders of both countries for the economic prosperity of all.