DG ISPR warns India of befitting response for any misadventure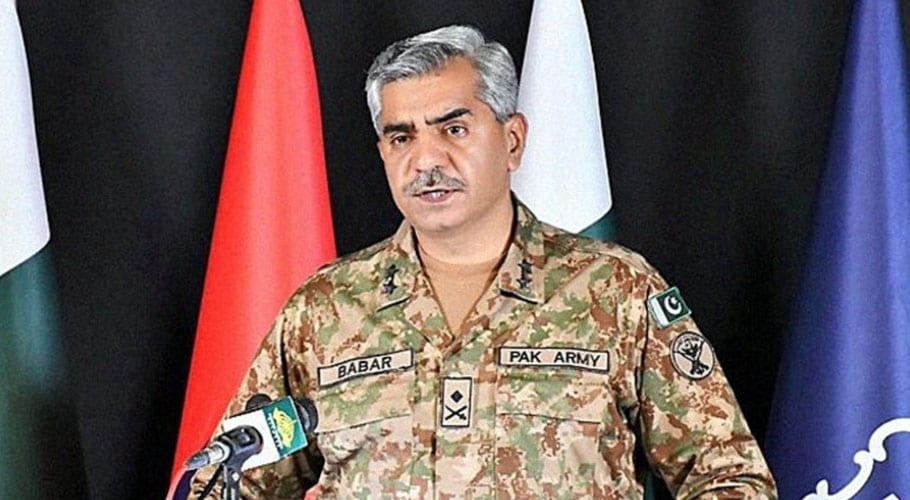 RAWALPINDI: Director General of Inter-Services Public Relations (ISPR) Maj General Babar Iftikhar has warned India of befitting response if it conducted any misadventure from its side.
In a statement, the DG ISPR said that the situation at the Line of Control is critical for the past few days.
Iftikhar maintained, "We deplore the continuing proclivity of Indian political as well as military leaders to fabricate facts with regard to terrorism or situation along the LoC as part of their attempts to mislead the world and with the possible intention of staging some false flag operation".
The DG ISPR pointed out that the Armed Forces of Pakistan are fully prepared to give a befitting response to Indian aggression.
He said that India always blames Pakistan for its defeat but it has failed in its nefarious designs.
He also mentioned that India has seen our response last year. "India is interfering in areas which are not under its control."I ask India not to play with fire," he remarked.
Babar Iftikhar asked India to permit UN experts to visit Jammu Kashmir so they could ascertain real on ground situation in the region.
He said that all conspiracies hatched by India in Occupied Kashmir have back fired.
He said the situation in occupied Kashmir was not hidden from anyone in the world. It was expected that India would lessen its aggressive stance in the Muslim-majority region however, unfortunately that did not happen.
Condemning the deplorable targeting of innocent civilians by the Indian occupation forces, he underscored that such senseless acts are in clear violation of the Ceasefire Understanding and are also against all established humanitarian norms and professional military conduct.