Daily COVID-19 cases rise above 2,000 in Pakistan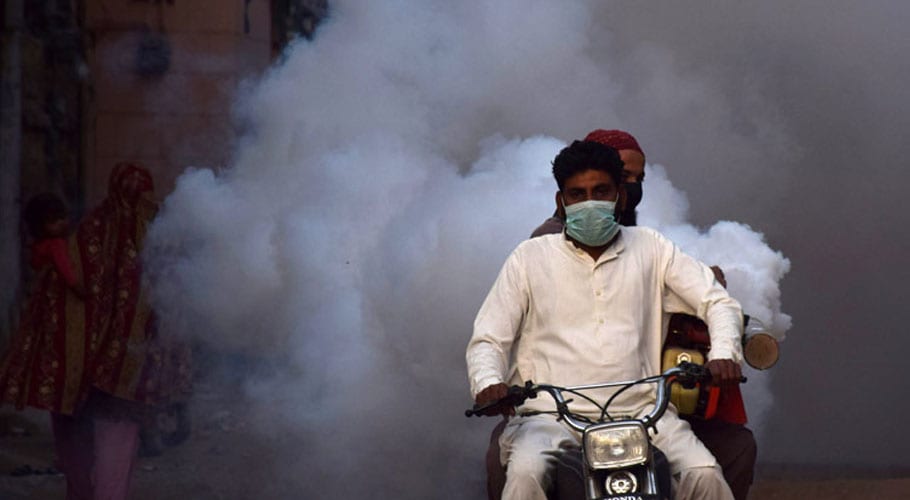 KARACHI: The number of confirmed coronavirus cases has surged to 255,769 in Pakistan, while the death toll stands at 5,386.
According to the National Command and Control Center (NCOC), more than 2,165 cases of coronavirus were reported while 67 people succumbed to the disease in the last 24 hours.
As many as 172,810 patients have recovered from the disease, while the country is still witnessing a consistent rise in the COVID-19 cases.
Out of the total number of infections, Sindh reported 107,773, around 88,045 cases in Punjab, 31,001 in Khyber Pakhtunkhwa, 11,239 in Balochistan, 14,315 Islamabad, 1,708 in Gilgit Baltistan and 1,688 in Azad Kashmir.
Out of a total of 5,386 deaths, Khyber Pakhtunkhwa has reported 1,114 deaths, Sindh 1863, Balochistan 127, Gilgit-Baltistan 38, Punjab 2,043, Azad Kashmir 49 and Islamabad Capital Territory has reported 155 death.
Read more: Global coronavirus cases rise by one million in five days: WHO
Currently, Pakistan is following a strategy of locality-based lockdown in scores of hotspots in some 20 big cities in an attempt to mitigate the virus spread. According to official statistics, the country has so far conducted over 1.6 million virus tests.
Moreover, the number of coronavirus infections around the world has reached 13 million, climbing by a million in just five days as the pandemic has now killed more than half a million people.
World Health Organisation (WHO) chief Tedros Adhanom Ghebreyesus said there would be no return to the "old normal" for the foreseeable future, especially if preventive measures were neglected.