COVID-19: Pakistan reports 6,127 cases, 149 deaths as third wave worsens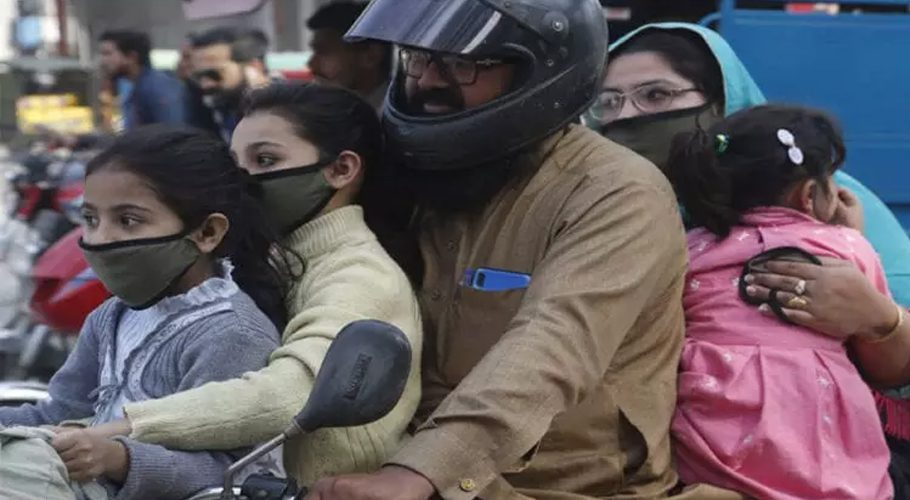 ISLAMABAD: Pakistan reported 149 deaths from the coronavirus on Sunday, making it the country's highest death toll in a single day since June 29 last year.
This comes a day after Pakistan surpassed the grim milestones of 750,000 cases and 16,000 deaths from the novel coronavirus amid third wave of the pandemic.
According to the National Command and Operation Centre (NCOC), Pakistan reported 6,127 coronavirus cases in the past day as the total number of cases surged to 756,285.  There were another 149 deaths from the virus, taking the death toll to 16,243
The total number of active cases has surged to 80,559 while the positivity rate stood at 8.52 percent. There are 4,149 patients who remain in critical condition in hospital across the country.
There were 71,836 coronavirus detection tests conducted in the past day, taking the total number of COVID-19 tests to 11.14 million since the first case was reported. Overall 654,483 people have recovered from the virus including 4,527 in past day.
Punjab remain the worst affected area with 43,905 active cases. There have been 267,572 cases and 7,430 deaths in the province so far. Islamabad has recorded 69,556 cases and 636 deaths while there are 12,521 active cases in the federal capital.
The number of coronavirus cases in Khyber Pakhtunkhwa have reached 105,438 and 2,867 deaths while there are 13,218 active cases in the province. Sindh has recorded 272,197 cases and 4,551 deaths while Balochistan has recorded 20,822 cases and 223 deaths.