COVID-19: AKRSP hands over medical equipment to government of GB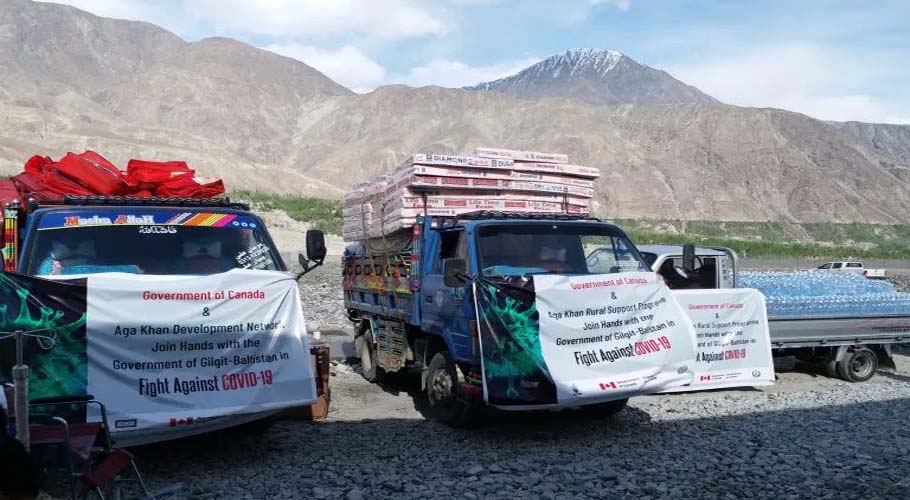 GILGIT BALTISTAN: Aga Khan Development Network joins hands with the government of Gilgit-Baltistan (GB) to fight against coronavirus epidemic, with the financial support of the Government of Canada.
In this regard, the representatives of Aga Khan Rural Support Programme (AKRSP) have handed over a consignment of medical equipment to the government of GB for its newly set up isolation centre in Gilgit city.
With the emergence of COVID-19 cases in different parts of the region, the GB authorities have imposed a lockdown in the region to avert further spread of the coronavirus.
Being a long term partner of government in socio-economic development of local communities in GB and Chitral, Aga Khan Development Network stands with the government in tackling challenges of the regions.
The government of GB has recently set up a emergency hospital for COVID-19 patients in the main city. To supplement the government's efforts against the diseases, Aga Khan Development Network has provided equipment to the newly established hospital.
Government of Canada has provided financial support for the equipment as a sign of solidarity with the people of the region in the time of coronavirus outbreak.
Speaking on the occasion, AKRSP Head of the Programme, Yasmin Karim said that challenges from the epidemic of this scale can be tackled by working together as a unified force against Coronavirus threat.
Director Health Services, Department of Health Gilgit-Baltistan, appreciated Aga Khan Development Network (AKDN) for supporting the government in this testing time.
The number of confirmed coronavirus cases in Pakistan has risen to 3,864 on Tuesday after new cases were reported in the country. 
According to government data, 1,918 coronavirus cases were registered in Punjab, 932 in Sindh, Khyber Pakhtunkhwa 500, Balochistan 202, Gilgit-Baltistan 211, Islamabad 82 and Azad Kashmir 16.