Court refuses Zardari's plea seeking permission to meet lawyer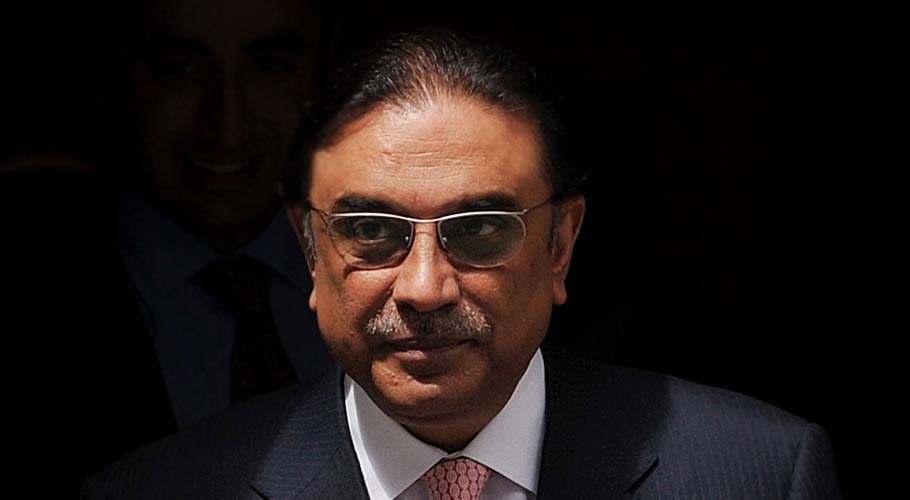 ISLAMABAD: A plea of former president Asif Ali Zardari has been refused by an accountability court seeking permission to meet his lawyer in fake accounts case on Monday.
The former president's request for a meeting with his lawyer Farooq H. Naek in fake accounts case was heard by Judge Muhammad Bashir.
The applicant pleaded the court to permit Farooq Naek to meet the PPP leader any other day except Monday, as the lawyer was unable to meet his client owing to his personal engagements.
Accountability Judge Muhammad Bashir, rejecting the request, directed the lawyer to hold a meeting with the PPP leader on the fixed day for meetings.
While giving remarks, the accountability Judge said that everyone was a witness how badly the lawyer misbehaved with him last time. He added that people take you for granted if you were lenient.
While rejecting the request, he said that meet only on the day when the appointment was scheduled, if there any problem go get permission from higher authorities.
The PPP co-chairperson was arrested on June 10 for his alleged involvement in the money laundering case. Talpur was arrested after four days. They are being investigated in the Park Lane case too.
The money laundering case refers to the embezzlement of Rs4.4 billion. NAB has accused Zardari and Talpur of owning shares of the Zardari Group, a company that received some of the embezzled funds.
The Park Lane Estate, on the other hand, is a Karachi-based real estate firm. The anti-corruption body had initiated an inquiry against Zardari and his son, Bilawal Bhutto Zardari, on charges that they illegally transferred forest land to the firm in collaboration with some government officials.