Coronavirus claims 32 more lives, up to 1800 new cases reported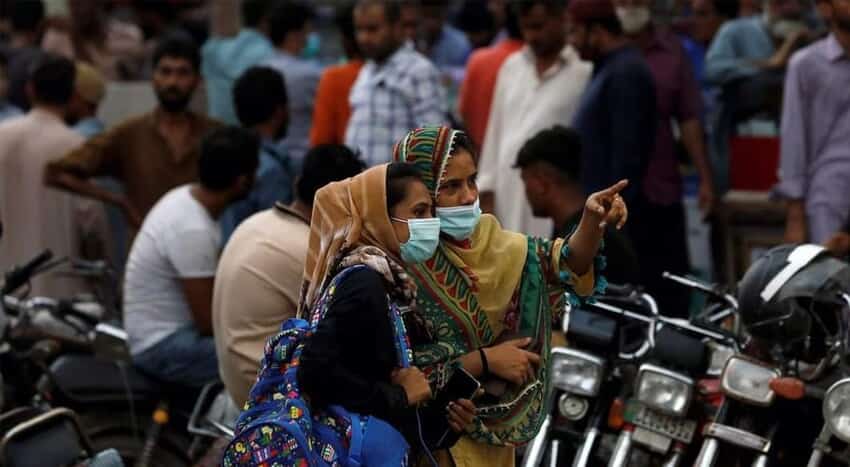 KARACHI: Another 32 people have died in Pakistan due to the coronavirus and the total number of deaths has reached 10,676.
According to the National Command and Control Center, 1,877 new cases of coronavirus have been reported in 24 hours and the total number of affected people has reached 542,293. In the country, 4,50,515 people have recovered and the number of active patients is 35,246.
The highest number of deaths due to coronavirus was in Punjab where 4,272 people lost their lives while 3,699 in Sindh, 1,740 in Khyber Pakhtunkhwa, 441 in Islamabad, 101 in Gilgit-Baltistan, 188 in Balochistan, and 235 in Azad Kashmir. Have done
The number of coronavirus cases in Islamabad is 39,242, in Khyber Pakhtunkhwa 61,424, Sindh 226,338, Punjab 145,508, Balochistan 18,412, Azad Kashmir 8,489 and Gilgit-Baltistan 4,880 people have been affected by a coronavirus. 
The first 50,000 cases came to light in 86 days and the last 50,000 cases in just 22 days. The first case of coronavirus in Pakistan came to light on February 26, while the first death from coronavirus was reported on March 18.
According to the National Command and Operations Center, the rate of coronavirus positive cases across the country has risen to 5.92 percent. The coronavirus positive case rate in Karachi is higher at 13.84 percent.
Read more: Sindh reports 829 new COVID-19 infections, 6 fatalities
Hyderabad has 8.79 percent, Swat 7.89, Azad Jammu and Kashmir 2.14, Balochistan 4.95, Islamabad 3.98, Khyber Pakhtunkhwa 5.87, Punjab 4.44, and Sindh 8.40 percent positive cases.
The National Institutes of Health has confirmed a new strain of coronavirus in Pakistan. According to the National Institutes of Health, a new strain of coronavirus was found in two Pakistanis. Both returned home from the UK. Punjab Health Minister Yasmeen Rashid said that four suspicious patients of the new type of coronavirus are from Lahore. All four have been tested and sent to NIH