Coronavirus cases in Pakistan jump to 132,400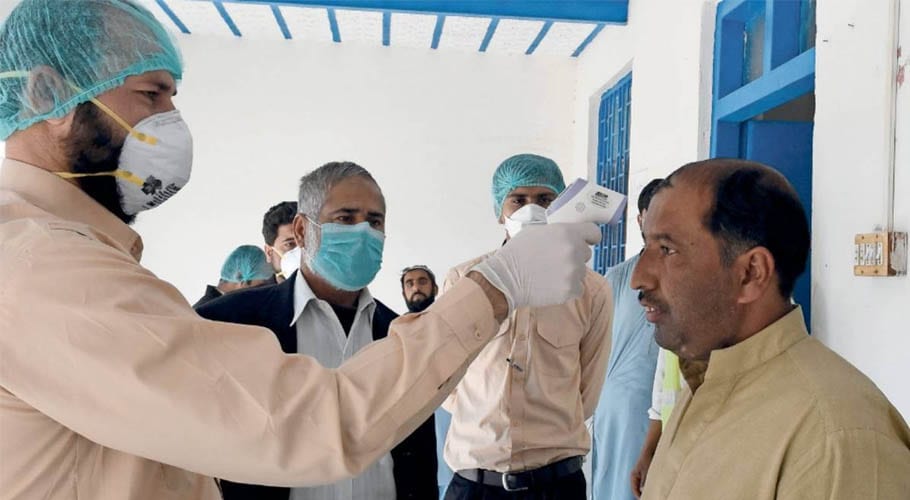 KARACHI: The number of confirmed coronavirus cases has surged to 132,405 in Pakistan, while the death toll stands at 2,496.
According to the National Command and Control Center (NCOC), more than 6,472 cases of coronavirus were reported while 88 people succumbed to the disease in the last 24 hours.
As many as 50,056 patients have recovered from the disease, while the country is still witnessing a consistent rise in the COVID-19 cases.
As per details, 21 percent of the cases have foreign travel history while 79 percent of the cases are reported to be locally transmitted.
There have been 47,382 cases reported in Punjab, 49,256 in Sindh, 15,415 in Khyber Pakhtunkhwa, 7,673 in Balochistan, 6,699 in Islamabad, 534 in Azad Jammu and Kashmir and 1,044 in Gilgit Baltistan. 
Out of a total of 2,496 deaths, Khyber Pakhtunkhwa has reported 642 deaths, Sindh 793, Balochistan 80, Gilgit-Baltistan 16, Punjab 890, Azad Kashmir 10 and Islamabad Capital Territory has reported 65 deaths.
Earlier, on 10th June, Special Assistant to PM on National Health Services Dr. Zafar Mirza had said the government is pursuing a holistic strategy to combat coronavirus.
In a statement with reference to the WHO letter, he said: "We have made the best sovereign decisions in the best interest of our people. He said we have to make tough policy choices to strike a balance between lives and livelihoods."
The World Health Organization (WHO) earlier this week recommended that Pakistani authorities reimpose a strict, intermittent lockdown targeting localities with high coronavirus spread, as cases in the South Asian country increase exponentially since most restrictions were lifted last month.