Commissioner SESSI pays surprise visit to Walika Hospital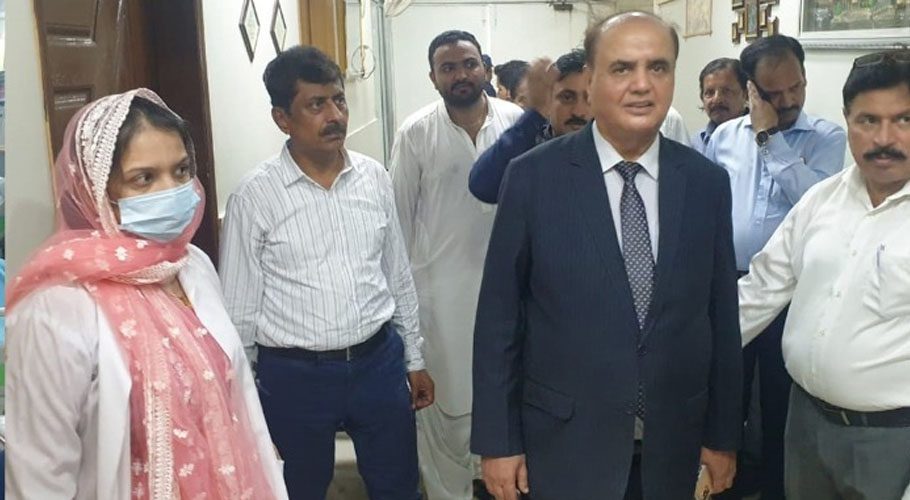 KARACHI: Commissioner Sindh Employees Social Security Institution (SESSI) Ahmad Ali Qureshi on Wednesday paid a surprised visit to Kulsoom Bai Walika Social Security Site Hospital. Medical Advisor Dr. Shah Muhammad Nonari and Director Engineering were also along with him.
Commissioner SESSI visited different departments of the hospital and emphasized improving the standard of hygiene. He said that cleanliness is a vital component of good health, therefore it should be improved on a priority basis in accordance with the principles of health.
He checked the attendance of hospital staffers and urged the administration to ensure punctuality.
 The medical superintendent of the health facility Dr. Azam Silhari briefed the commissioner about the medical facilities being provided to the registered workers of SESSI and their families.
The commissioner visited the emergency ward, operation theaters, ICU, cardiology department, blood bank, laboratory, X-ray Department, and the central medical store and inspected the services being provided there.
He directed the authority concerned to ensure the provision of good medical facilities and quality medicines to the patients.
He also visited patients in different wards and inquired about their health and asked them questions about the services of the hospital.
He directed the Medical Superintendent and Director of Engineering to complete the ongoing maintenance work in the hospital as soon as possible so that better medical facilities could be provided to the workers and their families.