CM Balochistan instructs QMC to start cleanliness drive in Quetta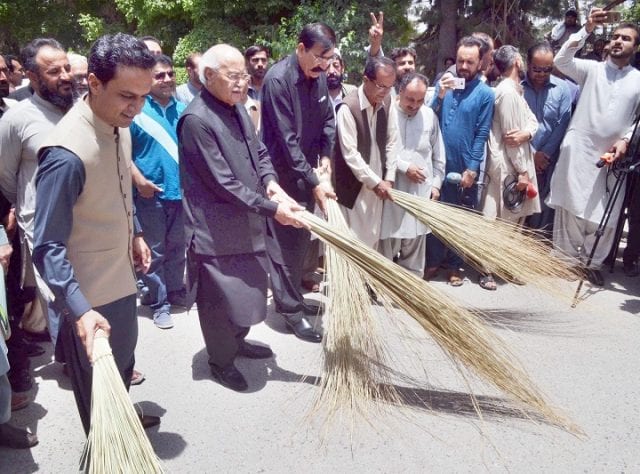 QUETTA: Chief Minister of Balochistan has instructed Quetta Metropolitan Corporation to initiate cleanliness drive at Quetta's Airport Road.
According to the instructions of Chief Minister Jam Kamal, the Quetta Metropolitan Corporation (QMC) has begun a clean-up drive at Quetta's Airport Road and plans to expand the campaign across the city.
The mission and vision of the clean-up drive were stated by QMC Administrator Tariq Javed Mengal during a visit to the road on Saturday.
Acknowledging the reaction of the citizens to the cleanliness drive. He requested the people to use trashcans to dispose of waste instead of tossing trash on the streets.
"Even after a day-long effort of the staff, the Airport Road still remains dirty just because of lack of cooperation from the public," said Tariq Javed. The administrator termed the airport as the face of Quetta, saying that under available resources the department was making earnest efforts for restoring the beauty of the city.
"The QMC staff has been decomposing 1,250 metric tons garbage on daily basis being produced by 3.5 million people of the city," he said.