Child rapist, murderer of minor boys in Kasur arrested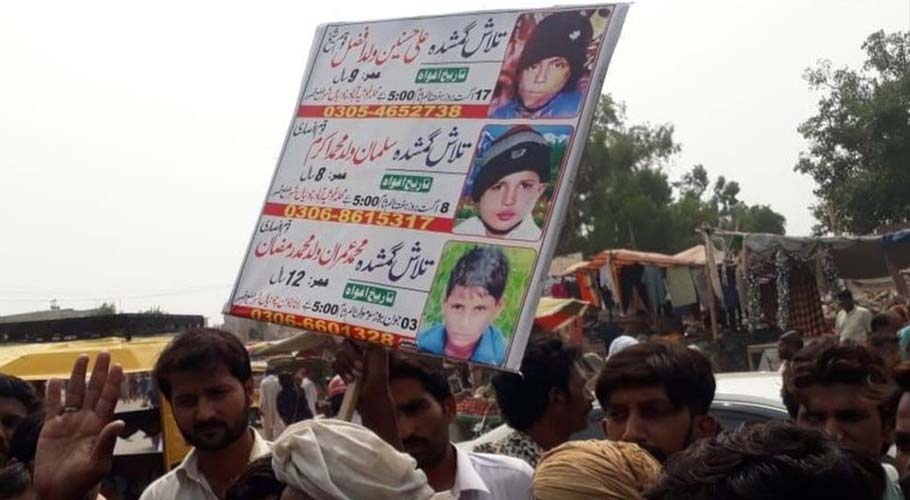 LAHORE: Punjab Chief Minister Usman Buzdar on Tuesday announced that the main suspect behind the murders and sexual abuse of four minor boys in Kasur has been arrested.
Addressing a press conference, the chief minister said that the suspect, Sohail Shehzad, had been identified using polygraphic and DNA testing, which matched the samples found near the bodies of the deceased children.
He said that geofencing for 1,649 suspects was conducted and DNA samples of 1,543 were tested. The chief minister confirmed that the suspect was behind all four cases which shook Kasur last month.
Buzdar said that he will oversee the case himself. The suspect will be tried in the anti-terrorism court, he added.
According to the Punjab inspector general of police, the suspect is a resident of Chunian's Rana Town and committed the crimes in June, August, and September.
Four children, aged between eight and 12 years, had gone missing since June from Chinian Industrial Complex. The latest victim, Faizan aged 8, disappeared on the night of September 16. The remains of three of them were found on September 17 from sand dunes near Chunian bypass.
Chief Minister Buzdar had taken notice of the incident and sought a report from the Punjab police chief. There were protests to express concern over lawlessness and the failure of police to protect the lives of people.