CEC Raja expresses satisfaction over arrangements for polling in GB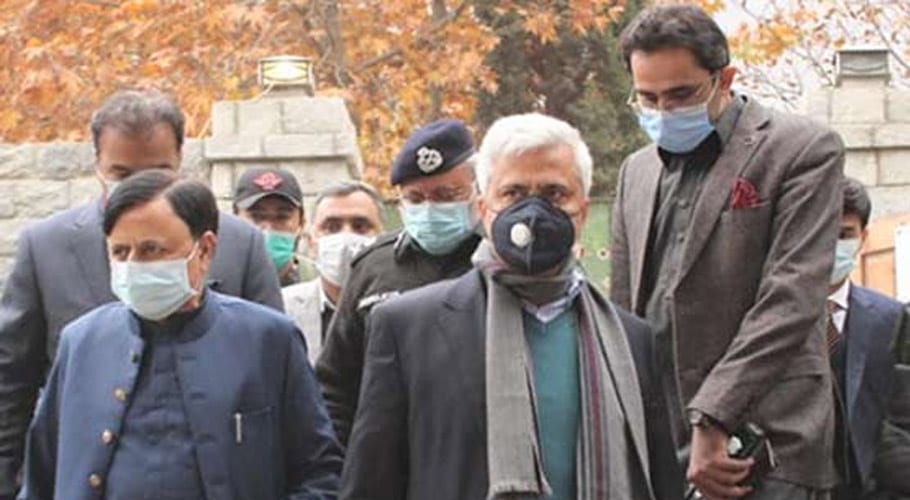 GILGIT BALTISTAN:  Chief Election Commissioner (CEC) Raja Shehbaz Khan has paid a visit to a central control room established to monitor general elections in Gilgit-Baltistan (GB).
The CEC inspected arrangements at the control room while Gilgit-Baltistan's chief secretary also briefed him on the occasion.
Raja Shehbaz expressed satisfaction over the performance of the local administration in conducting the polls. He directed to ensure the implementation of standard operating procedures (SOPs) to prevent the spread of the coronavirus outbreak.
The chief election commissioner informed that all arrangements had taken for the elections. "Under Section 234 of the Election Act, 2017, monitoring teams had been formed across GB to ensure implementation of the election code of conduct and campaigning," he said.
He appealed to the leaders of all the parties to ensure the implementation of the election code. Raja said the election commission was an independent and constitutional organization to ensure a free and fair election.
He said the main complaints cell had been established in the offices of the district returning officer in all the sensitive districts of the region.
Voting for the general elections of the Gilgit-Baltistan Assembly on Sunday is underway amid tight security. The polling started at 8 am and will continue until 5 pm without any break. As many as 330 candidates including four women are contesting the general elections in 23 constituencies of GB Assembly.
Meanwhile, polling in constituency GBA-3 has been postponed due to the death of PTI Gilgit-Baltistan President retired Justice Jaffer Shah from coronavirus. The polling will now take place on November 22.
According to directives issued by the GB government, voters will be required to maintain a distance of six feet from each other. Meanwhile, 8,000 bags containing face covers, masks, gloves and sanitizers have been dispatched for staff at polling stations.
As many as 1, 26,997 fresh voters will poll their right to vote in general elections of Gilgit-Baltistan. About 1,160 polling stations and 847 polling booths have been established, of which 418 had been declared highly sensitive, 311 sensitive and 431 normal.