CDA officer dismissed for threatening to lodge blasphemy case against sanitation workers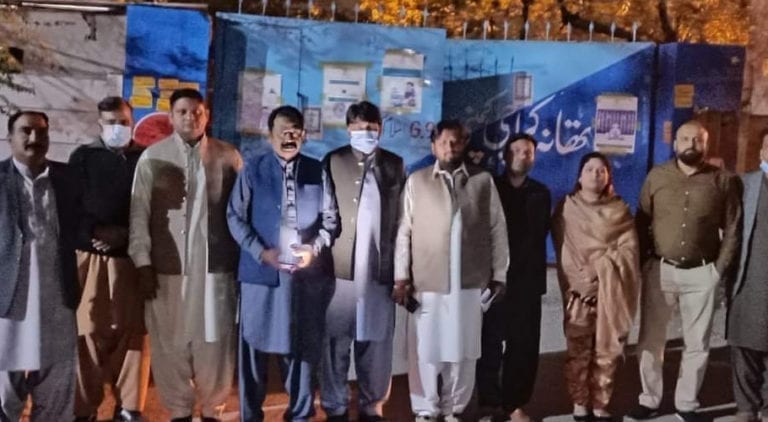 ISLAMABAD: An official of the Capital Development Authority (CDA) was dismissed for threatening to lodge a blasphemy case against sanitation workers.
A video went viral during which the CDA officer can be seen abusing the sanitation workers and also threatening to lodge a blasphemy case against him. The video shows Assistant Director of CDA's Sanitation Department Mohsin Sheerazi is seen hurling the threats.
The sanitation workers had protested and threatened to strike if action was not taken against the CDA official. Sheerazi dismissed the accusations and claimed that the video was doctored. CDA Chairman took notice and formed an investigation committee to probe the matter while Mohsin Sheerazi was suspended.
Speaking to MM News, CDA Workers Union General Secretary Chaudhry Yaseen strongly objected to harassing, abusing and threatening to lodge false blasphemy cases against the sanitation workers.  He said Islam calls for respecting all religions and these are the teaching of the Holy Prophet (PBUH).
He said the protection of the rights of minorities is our religious and moral obligation, and that peace and unity is the need of the hour under the current circumstances. He said all prophets spread the message of peace and brotherhood and are can sacrifice their lives for sake of the Prophet (PBUH).
However, he said the Worker's Union believes in equality irrespective of religion or ethnicity, but some forces were using blasphemy as a weapon which they strongly condemn. He urged the nation to take a stand against anyone lodging fake blasphemy accusations.