Calculated response is need of hour to fight coronavirus: Zafar Mirza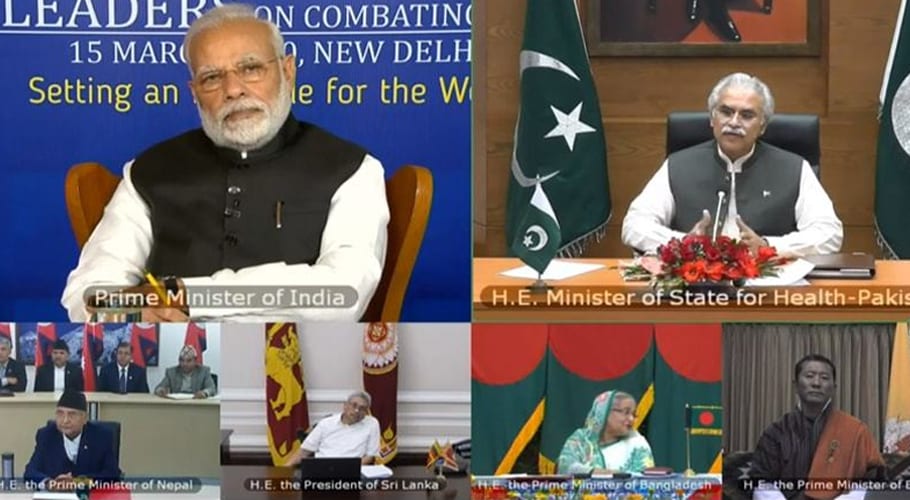 ISLAMABAD: Pakistan has called upon the members of the South Asian Association for Regional Cooperation (SAARC) that a calm, calculated, and deliberate response is need of the hour to fight the outbreak of coronavirus.
The suggestion was put forward by Special Assistant of Prime Minister on Health, Dr. Zafar Mirza who was representing Pakistan in the SAARC video conference today (Sunday) held to formulate joint strategy for curbing the outbreak of coronavirus.
Several South Asian leaders participated in the conference including Indian Prime Minister Narendra Modi, Afghan President Ashraf Ghani, Bangladesh Prime Minister Hasina Wajid, Maldivian President Ibrahim Mohamed Solih.
Dr. Zafar Mirza also proposed that a 'regional mechanism' be developed by members of SAARC so that countries can exchange disease surveillance data in real-time to curb the spread of viruses including COVID-19.
Dr. Mirza noted that while the novel coronavirus has been declared a pandemic, "it has been deemed controllable as well".
He urged the member countries to follow WHO guidelines and also learn from the experience of China, which has effectively addressed the COVID-19 challenge.
Mirza warned the SAARC members against stigmatisation and stereotyping, terming them 'counter-productive' and also called attention to the importance of "effective coordination at all levels" in the present situation.
He said, "The unprecedented challenge, therefore, warrants unprecedented responses. We must recognise that national and local responses remain the most critically important."
He concluded by saying that "the challenge at hand, demands sagacity, vision, and synergy."
Coronavirus has claimed lives of more than 6000 people globally and has spread in almost 110 countries.