Bullish trend at PSX, 100-index gains 38 points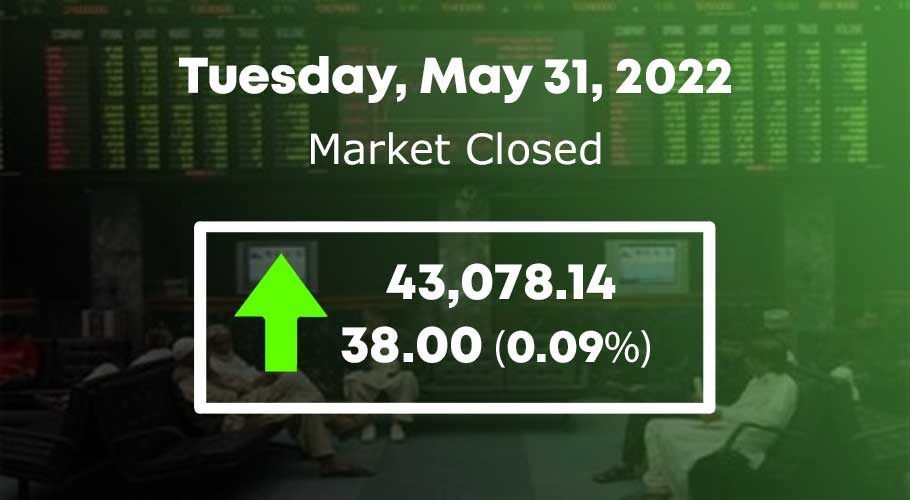 KARACHI: The Pakistan Stock Exchange (PSX) came in the grip of volatility on Tuesday as the KSE-100 index gained 38 points after oscillating in red and green zones throughout the day. The market has been rallying for the past five sessions, jumping over 1,100 points in that period.
At close on Tuesday, the KSE-100 finished with an increase of 38 points, or 0.09%, to close at 43,078.14.
Much needed clarity on the International Monetary Fund (IMF) front and a partial rollback of fuel subsidy lifted the market upward, but a lack of concrete developments and threat of default dented investor sentiment and dragged it lower.
Read more: NEPRA increases electricity prices by Rs3.99 per unit
As per media reports, the IMF and Pakistan are scheduled to resume their technical discussion on next year's budget (2022-23) on Tuesday.
The market opened upward and hit an intra-day high in initial hours of trading, before investors began booking profits, pulling the index downward by noon. At this point, a fresh buying spree emerged as investors assumed fresh positions. But selling pressure in the final hours levelled the index.
A report from Capital Stake stated that the PSX closed a volatile session on Tuesday flat. Indices swayed in both directions while volumes appreciated from the last close.