Billion tree tsunami: Over a billion saplings planted across country
ISLAMABAD: President Dr. Arif Alvi has said that 1.81 billion saplings have been planted across the country till June under the Ten Billion Tree Tsunami Project.
According to the details, in his message to the nation on the launch of the National Monsoon Plantation Campaign, Arif Alvi said that climate change and global temperature increase are causing the melting of glaciers and floods in different parts of the world.
In his message to the nation, the President said that Pakistan's ecosystem is also facing threats due to climate change, global warming, and deforestation. "I am happy to say that work on the 10 billion tree tsunami is in progress in Pakistan," he said.
In the message, the president said that the 10 Billion Tree Tsunami is the biggest plantation project in the country's history under which 1.81 billion trees have been planted till June this year. Last year, 10,000 saplings were planted on the premises of the Presidential Palace.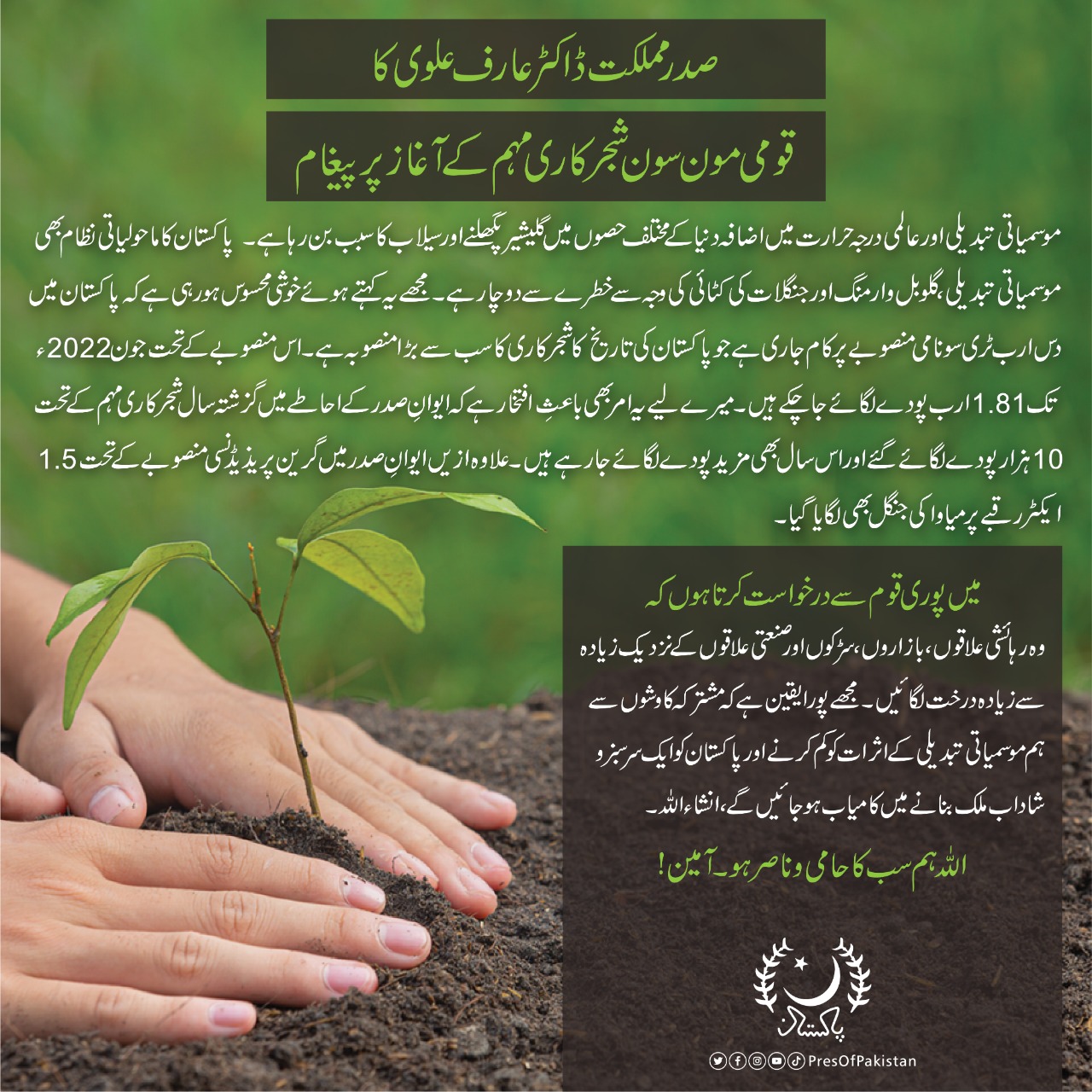 The President said that more saplings are being planted in the President's House this year as part of the plantation drive. Miyawaki forest was also planted on an area of 1.5 acres under the Green Presidency project. The nation is requested to plant more trees near residential areas, markets and industrial areas.