Bears rule PSX as KSE-100 loses more than 700 points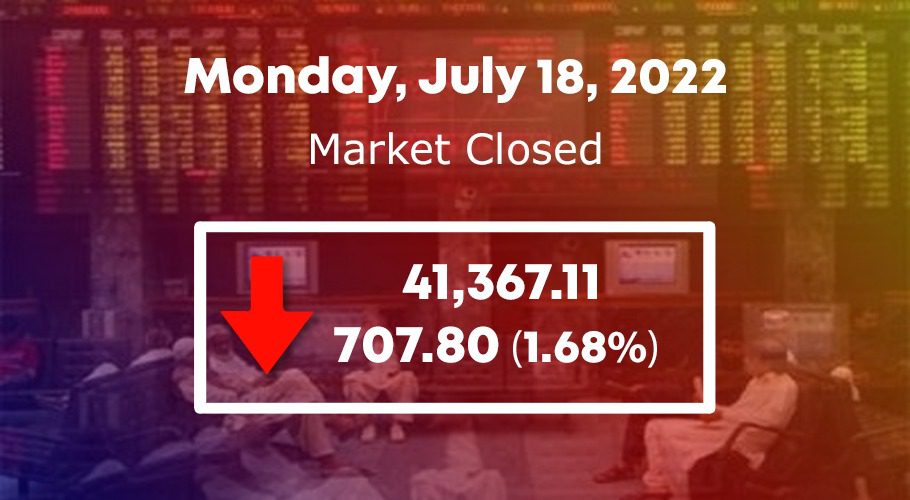 KARACHI: Bears returned to Pakistan Stocks Exchange (PSX) on Monday due to political uncertainty after the Punjab by-polls results and as a result, the benchmark KSE-100 index plunged by more than 700 points.
At the end of the session, the index closed at 41,367.11 points, down 707.8 points or 1.68 per cent.
Stocks plunged more than 600 points shortly after trading began and lost 713.19 points against the previous day's close of 42,074.91 to reach 41,361.72 by 12:39pm.
Head of research at Intermarket Securities Raza Jafri viewed the sharp decline in context of the political situation following the by-elections in Punjab, which the PTI won by a considerable margin.
Jafri said the by-election results "strengthen calls for early general elections".
"This may eventually work out in Pakistan's favour," he said.
"In the interim, however, political uncertainty has increased and it comes at a time when Pakistan's economy is in a fragile state," he said.
The stocks of a total of 326 companies were traded during the day, out of which 55 were in the green, 253 red, and 18 remain unchanged.