'Aye Musht-e-Khaak' finally comes to an end
Drama serial 'Aye Musht-e-Khaak' has finally come to an end.
Directed by Ahsun Talish, the drama has been the talk of the town since its first episode aired. The drama has been written by Maha Malik. The drama features Feroze Khan, Sana Javed, Iffat Omar, Nimra Khan, and Asad Siddiqui. The serial has been produced by Abdullah Kadwani and Asad Qureshi. 
Now since the drama has come to its end, social media users and fans have shown happiness that the drama ended on a positive note.
According to fans, this drama was the actual depiction of 'Khuda Aur Muhabbat' narrative. One of the social media users said that the angry Mustejab's religious conversion is inspirational and pleasing.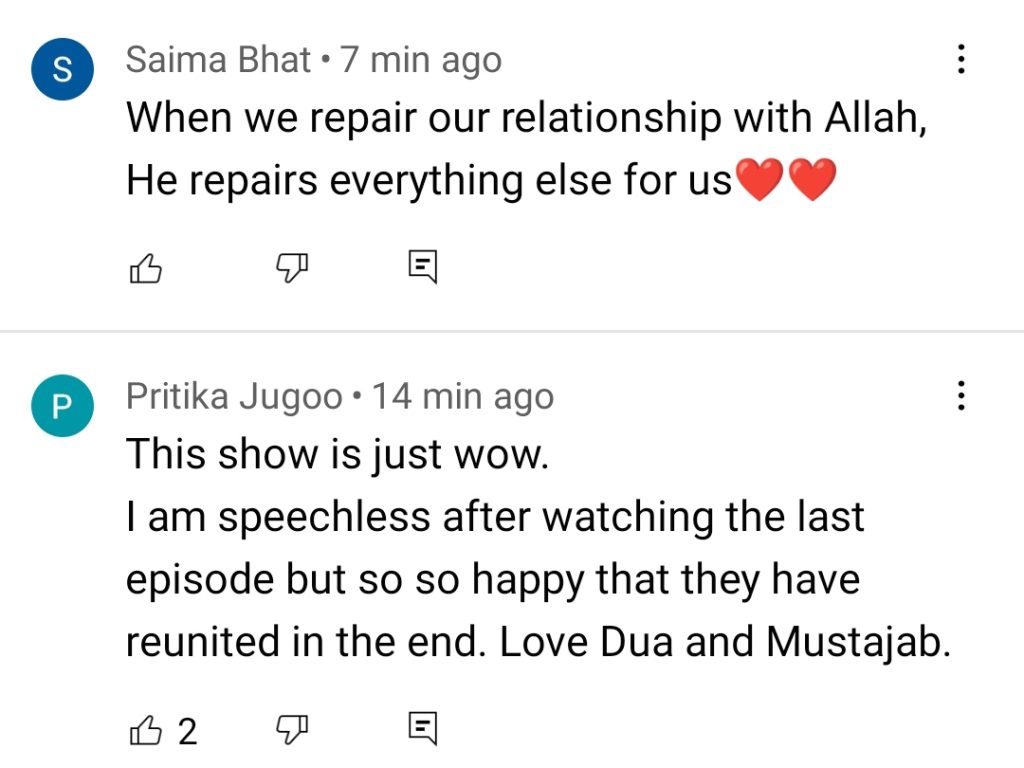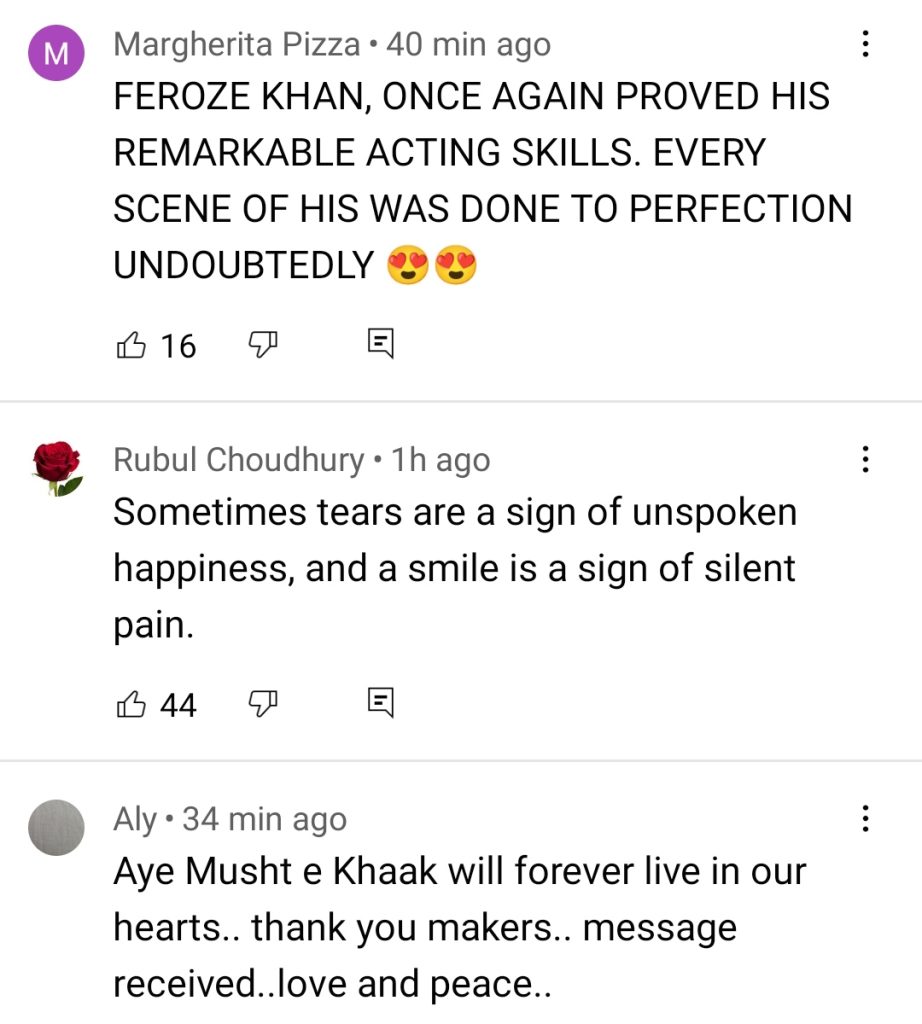 Read more: Iffat Omer disagrees with violence shown in 'Aye Musht-e-Khaak'
Moreover, after captivating 34 episodes, one Hindu fan (as perceived by netizens) created massive buzz on social media with her comment. "This drama made me convert myself to Islam… I'm never gonna forget this drama….," commented Shavina Pradhan on YouTube.
Taking to Instagram, journalist Maliha Rehman also shared the viral comment to share, "#AyeMushteKhaak's emotional rollercoaster journey of a disbeliever towards becoming a believing Muslim convinces one of its viewers to convert to Islam."
"..as seen in the comments section on YouTube.. The character arcs in the drama truly have been beautifully narrated," she captioned the post.