At least 16 dead as massive blast hits Kabul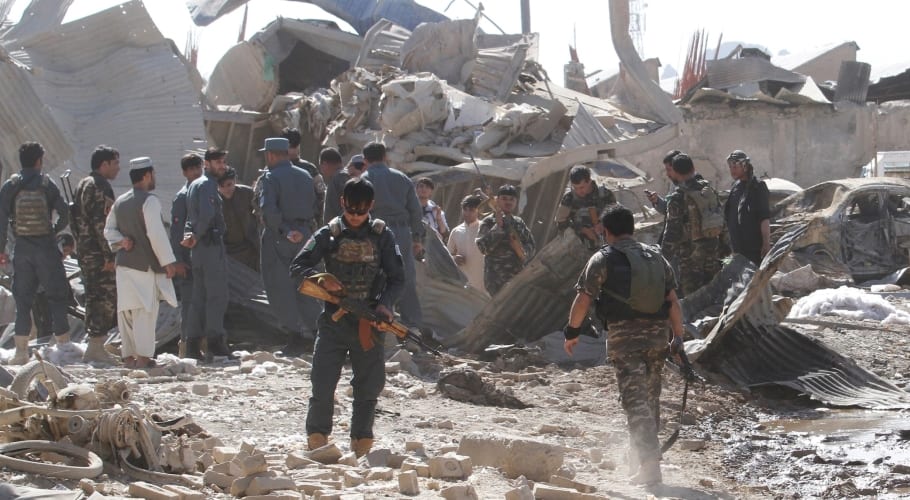 KABUL: The death toll has risen to 16 people and 119 injured as a massive blast claimed by the Taliban has hit Afghanistan's capital.
A massive explosion rocked central Kabul in an attack near an international complex during wee hours on Tuesday.
Interior ministry spokesman Nasrat Rahimi said, "Sixteen killed, 119 wounded in last night's attack. The explosion was caused by a tractor filled with explosives."
It is to be noted that the blast came after the US military was set to pull troops from five Afghan bases under a proposed deal with the Taliban.
Spokesman Nasrat Rahimi said that the blast took place near Green Village, a large compound that houses aid agencies and international organisations.
Gunfire could be heard in the aftermath along with a secondary explosion when a nearby petrol station caught fire, sending plumes of smoke into the night sky. There was no immediate word on casualties.
Green Village is separate from the nearby Green Zone, a walled-off and heavily fortified part of Kabul that is home to several embassies including the US and British facilities.