Asad Umar says decision on extension in lockdown to be made on April 13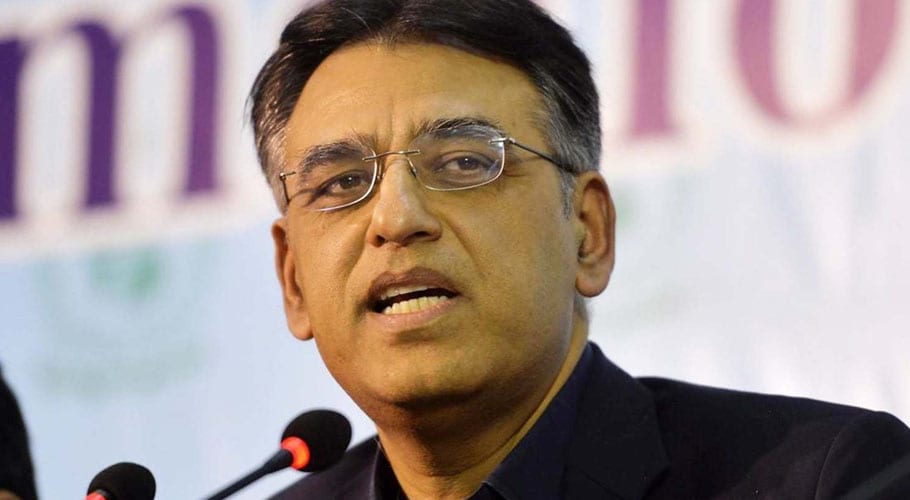 ISLAMABAD: Federal Minister for Planning and Development Asad Umar has said that any decision regarding extension on the lockdown would be made at a meeting of the National Coordination Committee on April 13.
Earlier, on 1st April, the National Coordination Committee (NCC) had decided to extend the lockdown till 14 April to limit the spread of coronavirus.
Talking to a private news channel, Asad Umar said the NCC meeting to be headed by the Prime Minister Imran Khan would decide the policy to be implemented from April 15.
He said although the COVID-19 situation in the country has not worsened like other countries, adding that the situation could get worse if precautionary steps are not adopted, he added.
Asad Umar further said from the day one of the pandemic the federal government had been stressing the need to assess the situation keeping in view the economic and health risks.
He said "PTI government were criticised when we took the decision considering economic fallout of a complete lockdown across the country."
The minister further said that now the same critics were debating the feared unemployment triggered by the COVID-19 lockdown.
Asad Umar said the government had decided to allow operation of certain sectors under a pilot project. "Any decision on opening any sector will be made keeping in view the employment and income factors involved in it," he said.