Another polio case surfaced in Balochistan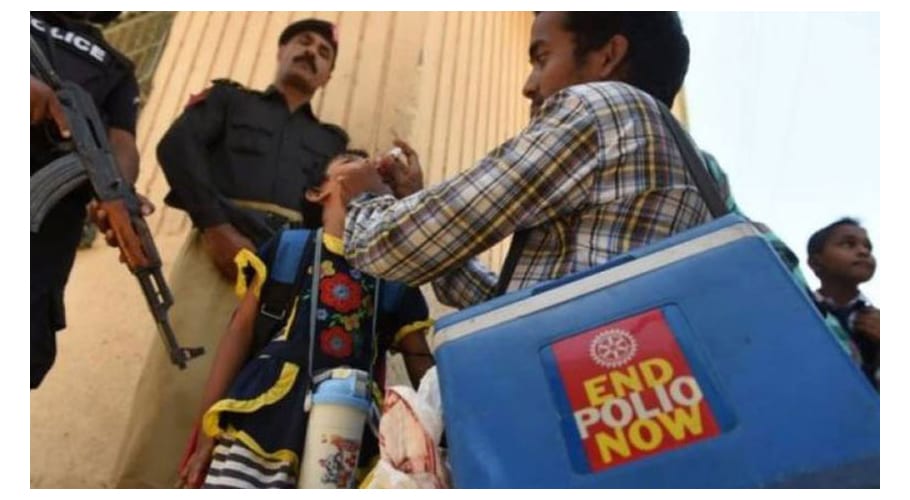 QUETTA: Another case of the crippling poliovirus disease has surfaced in Balochistan, taking the tally of the cases for the current year to 21 in the province.
The provincial health department has confirmed that a 10-month old girl, a resident of Kharotabad near Quetta, tested positive for the virus. The samples of the child had been taken on November 11 and 12 and its results found positive, the health officials said.
Balochistan health department officials claimed that the victim's family members had refused to get their child vaccinated during anti-polio campaigns. On September 25, a polio case had been reported in Ahmedpur East tehsil in Punjab's Bahawalpur district.
Earlier, Speaking at a pediatric vaccine conference organized virtually by Sanofi Pakistan on August 23, Maria Carmen B Nievera, a medical expert at biopharmaceutical company Sanofi had warned that there was a likelihood of a rise in polio cases in Pakistan later this year due to the interruption in vaccination as a result of the plague.
In addition, Professor Sajid Maqbool, a professor emeritus of the Institute of Child Health, said the data collected during the Expanded Programme for Immunisation reflected that bacterial meningitis claimed the lives of 23,000 to 25,000 children annually in the country.
Polio is a highly infectious disease caused by the poliovirus mostly affecting children under the age of five. It invades the nervous system and causes paralysis or even death.
Unfortunately, Pakistan is one of only three countries in the world, alongside Afghanistan and Nigeria, affected by poliovirus.