Allegedly killer of four female social workers gunned down: ISPR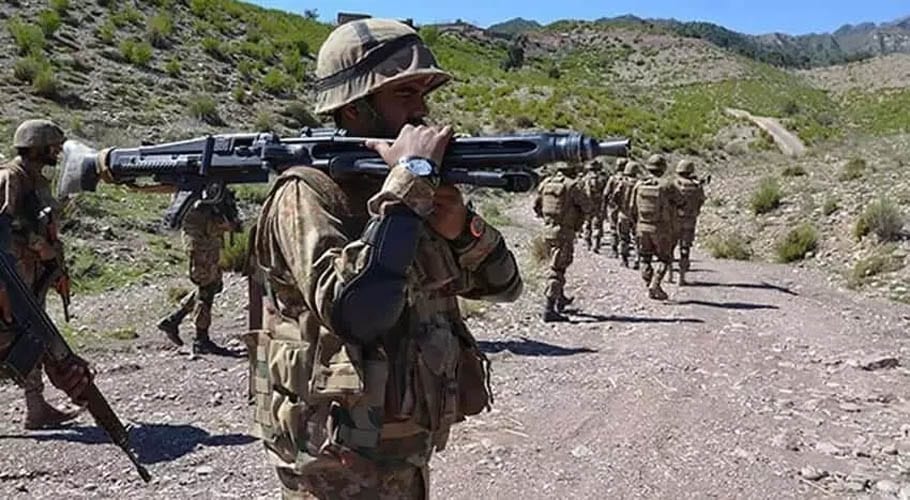 RAWALPINDI: Security Forces have on Tuesday gunned a notorious commander of a proscribed organization allegedly involved in the killing of four female social workers, in an Intelligence Based Operation (IBO) conducted in Mir Ali area of North Waziristan.
According to a statement issued by the Inter-Service Public Relations (ISPR), the terrorist Hafiz Gul Bahadur was involved in the killing of four women workers yesterday in Mir Ali.
The IBO was conducted on confirmation of the presence of terrorists in the area, ISPR said, adding during the exchange of fire, banned Tehreek-e-Taliban Pakistan (TTP) commander Hafiz Gul Bahadur group Hassan alias Sajna was killed. 
The killed terrorist was also involved in several terrorist activities against the security forces and peaceful civilians including IED attacks, kidnapping for ransom, target killing, and extortion. Security forces also recovered a cache of weapons were from the possession of killed terrorists.
On Monday, four women were killed and a driver injured after terrorists opened fire at their vehicle in North Waziristan's Miran Shah.
A statement from the district police said that unidentified gunmen fired at a vehicle carrying the women near Mir Ali, a major town in North Waziristan that borders Afghanistan.
"The ladies reportedly working for NGO (non-governmental organization) have been targeted and killed by terrorists," the statement said. A search and strike operation is being continued in the Mir Ali area to trace the terrorists.
The police further said the driver of the car was injured and shifted to a local hospital for treatment. No group or individual has claimed responsibility for the attack.