All issues are under discussion in London: Khawaja Asif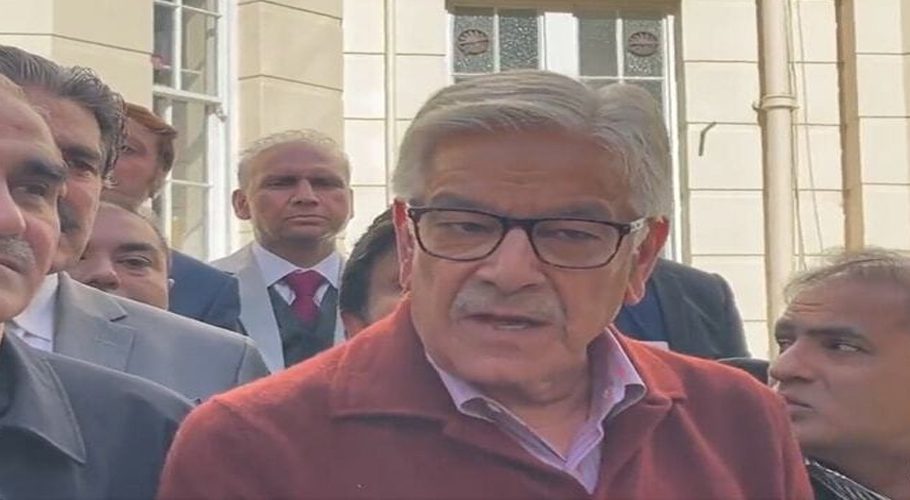 LONDON: Federal Minister for Defense Khawaja Asif has said that the issues discussed were during the high-level meeting between PML-N leaders and party chief Nawaz Sharif, including Prime Minister Shahbaz Sharif, during the last two days in London.
According to details, Khawaja Asif along with Railway Minister Khawaja Saad Rafique while talking to reporters in London said that we will not be able to reach a final decision till all our partners are taken into confidence.
PML-N leader Khawaja Asif made it clear that any talks held in London would be held before all the allies. He said that we are a coalition government, and are not in a position to make decisions alone because only Not only PML-N but also PPP, JUI-F, BNP-Mengal, BAP, MQM, and other parties are involved in this.
Khawaja Asif termed the impression that the government is under pressure as wrong, saying that if there is any pressure, it can be from the Pakistani people, it is their right, they are the real rulers according to the constitution and law. "We and our allied partners will take our case to the people of Pakistan and take them into confidence in the next 48 hours," he said.
Speaking on the occasion, Saad Rafique rejected the notion that the present government is against the wall, saying that very soon you will see us playing openly.
He said that Imran Khan and his supporters will not be allowed to spread unrest in Pakistan, it is very clear how it will happen, it will be known in a few days, he maintained.