AIG Karachi tests positive for coronavirus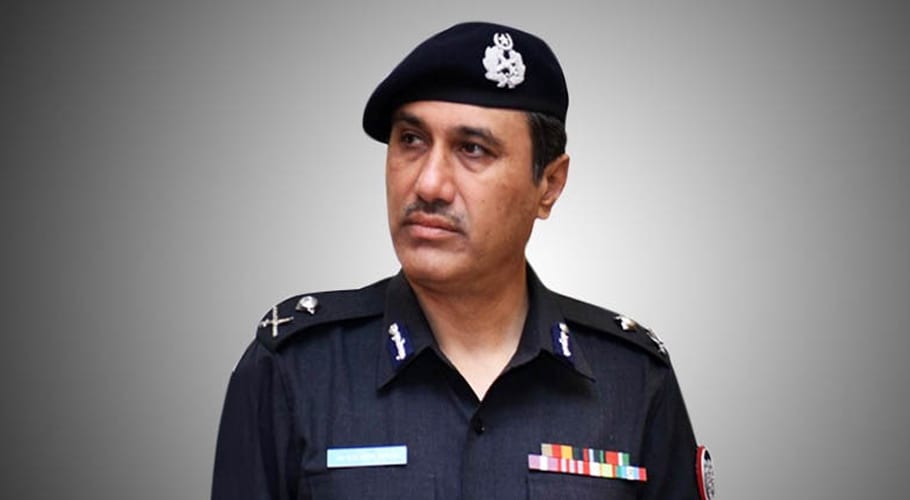 KARACHI: Additional Inspector General of Police in Karachi, Ghulam Nabi Memon has tested positive for the novel COVID-19 on Saturday.
According to police sources, Ghulam Nabi Memon's COVID-19 test has turned out to be positive today. He is currently in isolation at his home. During his absence due to illness, CIA DIG Arif Hanif was given additional charge of AIG Karachi.
It is pertaining to mention here that nearly 3,500 cops had been tested positive for the deadly coronavirus in the Sindh province.
Earlier, a spokesperson of the Sindh police had said 3,409 cops were infected with COVID-19 in the province of which 3,366 have so far recovered. He had maintained that 19 cops had lost their lives from the virus in the province.

Several Pakistani politicians including PML-N president Shahbaz Sharif, ANP's Ghulam Ahmad Bilour, Sindh Governor Imran Ismail, Sindh education minister Saeed Ghani, National Assembly Speaker Asad Qaiser, and Punjab Assembly Deputy Speaker Dost Muhammad Mazari had tested positive for coronavirus, after which they went into self-isolation and recovered.
PTI Punjab Member of Provincial Assembly (MPA) Shaheen Raza was the first lawmaker in the country who died due to COVID-19 a few months ago.
PTI MPA Mian Jamsheduddin Kakakhel from Nowshera and PML-N MPA Shaukat Manzoor Cheema from Gujranwala also passed away in June after being on the ventilator for a few days.
On Saturday, 847 new cases of coronavirus have been reported in Pakistan and the total number of affected people has reached 327,063.
According to the National Command and Operations Center, 12 more deaths have been reported in the last 24 hours due to coronavirus and the total death toll has reached 6,727.
In Pakistan, 10,235 coronavirus patients are being treated in various hospitals and 310,101 have recovered. The coronavirus has killed 2,334 people in Punjab and 2,594 in Sindh. The death toll in Khyber Pakhtunkhwa has risen to 1,268, 207 in Islamabad, 148 in Balochistan, 90 in Gilgit-Baltistan and 86 in Azad Kashmir.
The number of coronavirus cases in Islamabad has reached 18,764. 102,467 cases have been reported in Punjab, 143,222 in Sindh, 38,923 in Khyber Pakhtunkhwa, 15,791 in Balochistan, 4,148 in Gilgit-Baltistan, and 3,748 in Azad Kashmir.
There are facilities for coronavirus patients in 735 hospitals in Pakistan and the number of ventilators for coronavirus patients in hospitals is 1,920.
There are 132 testing laboratories operating in the country and trace, test, and quarantine strategies are working effectively in several cities.