Aggressive behaviour is a secret weapon of fast bowlers: Saif Ali Ghauri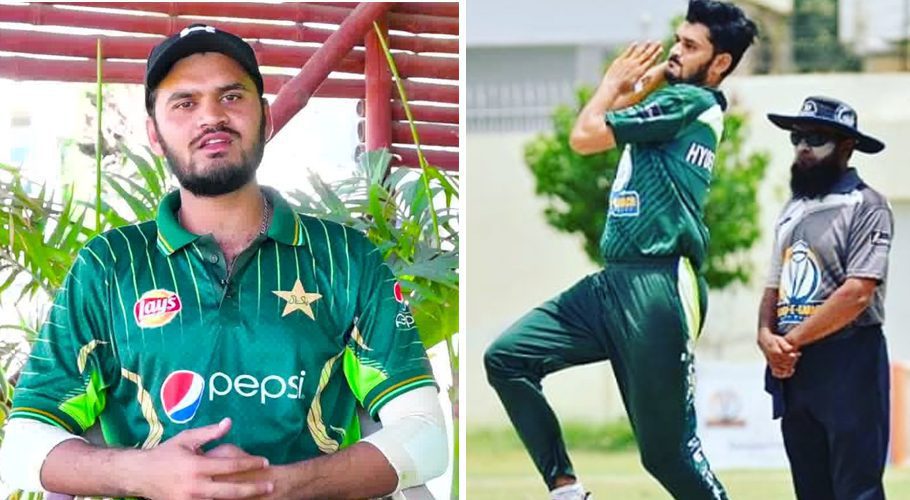 Cricket is the most popular sport in Pakistan and besides producing many famous players in world cricket, Pakistan also played its full part in fast bowling.
From Fazal Mahmood to Naseem Shah, Malik Khudada Dam, dozens of famous players with their fast bowling gave the world's biggest batsmen a difficult time.
Karachi's young Saif Ali Ghauri also wants to make a name for Pakistan in the field of fast bowling. 
MM News arranged a special session with Saif Ali Ghauri, who represented Pakistan in U-19, regarding his journey so far.
MM News: Which player did you start playing cricket with?
Saif Ali Ghauri: Since street cricket is common in Pakistan, I also started playing tape ball. I loved fast bowling from the beginning and Brett Lee is my ideal. I really like his style and run up.
MM News: What are the qualities of a good fast bowler?
Saif Ali Ghauri: Fast bowlers are called fanatics and they should be. Unless a fast bowler has an aggressive temperament, it becomes difficult to assert himself on the cricket field. A fast bowler should adopt an aggressive attitude and a secret weapon of a fast bowler. 
MM News: How do you like playing with the captain as a fast bowler?
Saif Ali Ghauri: It is very important for a captain to control his senses, the job of a captain is to control the players and if the captain is angry then it becomes difficult to control the team. Babar Azam is an excellent captain because he controls the senses in all situations.
MM News: Which national and international cricketers have you played with so far?
Saif Ali Ghauri: Apart from former Pakistan captain Misbah-ul-Haq, Shahid Afridi, Shadab Khan, and many other first-class cricketers, I have also played with Adam Zampa of Australia, Ashan Kishan of India, Rashab Pant, Rashid Khan of Afghanistan, and Hazratullah Zazai. 
MM News: What are your achievements so far that you are proud of?
Saif Ali Ghauri: Represented Pakistan U-19 team in the 2016 World Cup in Bangladesh. Apart from playing for Pakistan at an international level, I have also played with many teams at national and local levels.
MM News: Which is the favorite team in Pakistan Super League and why?
Saif Ali Ghauri: Pakistan Super League is our own brand and as far as teams are concerned, Lahore Qalandar is the most balanced team in PSL while Islamabad is the best playing team. Peshawar Zalmi's squad is also very good.
MM News: How true is it that T20 is destroying fast bowlers?
Saif Ali Ghauri: The real fun of cricket is Tests, T20 has destroyed batsmen and bowlers.
Today in cricket, the bowling of a player has seen neither batting ability, only hitting for the better and the bowler should be able to spell 24 balls. If you want to take your cricket forward then you have to create a foothold in yourself for which Test cricket is very important.
MM News: How important is fitness for a fast bowler?
Saif Ali Ghauri: Fitness is the most important thing for a fast bowler. Even a medium-fast bowler has to run at least 20 to 24 steps and it will be difficult to get the ball in until you are fit. A bowler must be fit enough to bowl 15 overs.
MM News: How important is batting for today's bowler?
Saif Ali Ghauri: In today's fastest cricket, it has become necessary for the bowlers to bat and a bowler should be able to bat so much that he can give some support to the team even in the last numbers.
MM News: What message would you like to give to the newcomers?
Saif Ali Ghauri: My first message is to get enough sleep and eat good food, avoid junk food. Pray 5 times a day and enable yourself to be present tomorrow where you see others today and show the world by doing something.