10th Hub Rally Cross to take place on March 19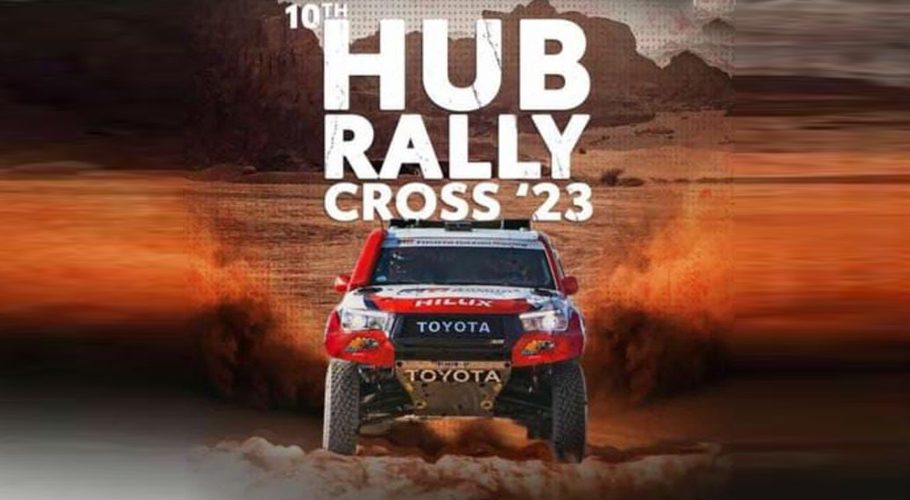 The 10th Hub Rally Cross 2023 is set to take place at Gadani Hub, on March 19 with the country's top drivers showcasing their prowess.
Gadani is a coastal town of Hub district located in the southern part of Balochistan along the Arabian Sea. Indus Motor Company Private Limited is the main sponsor of the event. The organisers said that over 60 entries in various categories have been received so far. The participation of the drivers in the event is subject to multiple checks in the qualifiers as per rules.
Indus Motor Company Private Limited is the primary sponsor of the event in the Gadani, a coastal town of the southernmost region of Balochistan.
 Almost 60 entries in a variety of categories have so far been received, according to the organizers. The drivers must pass various inspections in the qualifying in order to compete in the event.
"Our rally is not a big one and I rate it a sort of T20 event. Its format is small, but it is more popular," chief organizer Shujaat Sherwani told reporters here at a news conference on Monday.
"It's catching hype. We plan to take it to 30 to 35 kilometre," said Shujaat, also CEO of Toyota Highway. He said that Balochistan government is backing them in their endeavor to conduct a successful event by helping the organizers in track preparation and security provision.
Nadir Magsi, Rony Patel, Sahibzada Sultan Mohammad Ali, Nadeem Khan, former chief minister of Balochistan Jam Kamal Khan, Nouman Saranjam, Shiraz Qureshi, Tushna Patel, who will return after two years, her daughter Dina Patel, Maryam Shiraz and Nida Wasti are some of the prominent drivers who will embellish the race.
There will be four events in each of the categories of Prepared and Stock. Veterans have also been featured in the category along with women. Moreover, a motocross (bike) category has been added. The 30-kilometer race, according to the organizers, is the shortest but most difficult for the drivers because of rocky and sandy barriers as well as the seaside region of Gadani.