10 dead in recent Kabul bombing amid the US- Taliban peace talks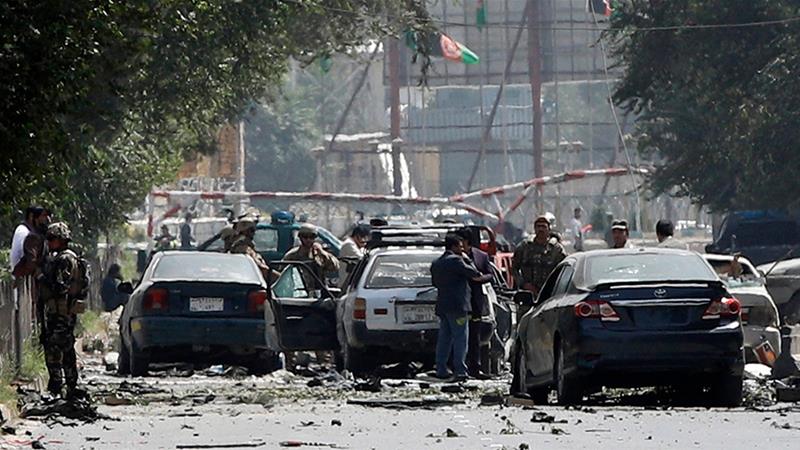 Kabul: Bomb explosion in the East of Kabul rocked the high-security zone. The blast took place when the US and Taliban are in between of brokering a peace deal. The fortified area houses the US embassy and other diplomatic missions.
Ministry of Interior spokesperson Nasrat Rahimi said that the Taliban took the responsibility of the attack which killed at least 10 people. Taliban and the United States are trying to negotiate a peace deal in Doha, Qatar.
Farid Ahmad Karimi, general manager at the Wazir Akbar Khan hospital close to the bomb site, told AFP news agency that both civilians and security personnel were among the dead and wounded.
The police cordoned off the area after the second major Taliban attack since Monday. The attack on Monday night in which the armed group targeted a compound housing aid agencies and international organizations – killed at least 16 people and wounded more than 100.
"The Taliban are imposing their power while a deal is being finalized with them. In their claimed attacks, civilians are dying, they should immediately stop conducting such attacks when talks are going on to bring peace in Afghanistan," Intizar Khadim, a political analyst in Kabul, told an International News Channel. 
On Wednesday, the Afghan government expressed doubts about the proposed deal, saying officials need more information about the risks it poses to Afghan security and stability. Even as negotiations for a peace deal have entered what is widely considered to be the final phase of the negotiations, violence has surged across Afghanistan