World Braille Day 2020 being observed today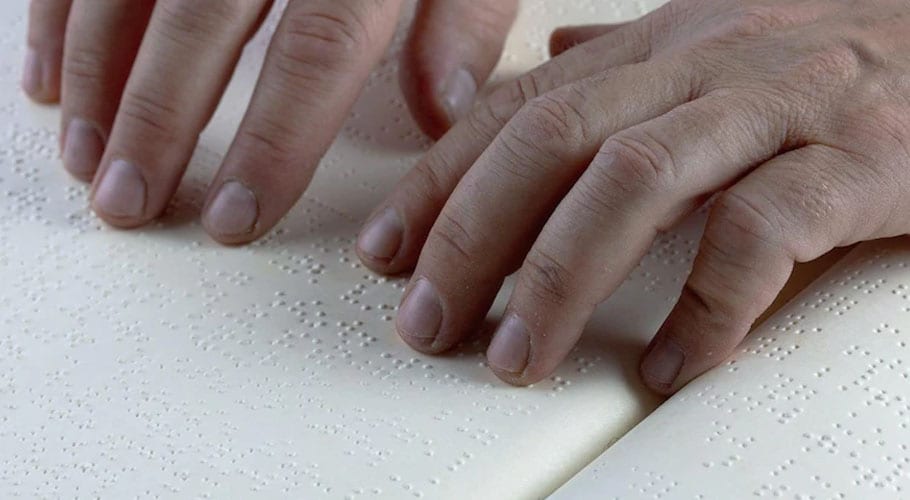 CALIFORNIA: The World Braille Day is globally being observed today.
Braille is the language of blind persons. The day is observed every year on 4th January to raise awareness about how Braille plays a significant role in the complete realization of human rights in the lives of blind and partially sighted people.
On Monday's #WorldBrailleDay, see how braille helps blind and partially-sighted people realize their full human rights. https://t.co/sO1ETiWtON pic.twitter.com/x1Sor62q1m

— United Nations (@UN) January 4, 2021
Braille is a tangible representation of alphabetic and numerical symbols in which letters and numbers are represented using six dots. It is even used in depicting musical, mathematical, and scientific symbols. Braille is named after Louis Braille, who invented it for blind and partially sighted people in 19th century, France.
Read more: Human Rights Day 2020: Injustice around the world continues
Braille is considered important in terms of education, freedom of expression and opinion, as well as social inclusion, as reflected in article 2 of the Convention on the Rights of Persons with Disabilities. One billion people worldwide suffering from different disabilities have lower chances to access health care, education, employment and are prone to poverty, violence, neglect, and abuse.