Women judges could soon be inducted in Supreme Court: CJP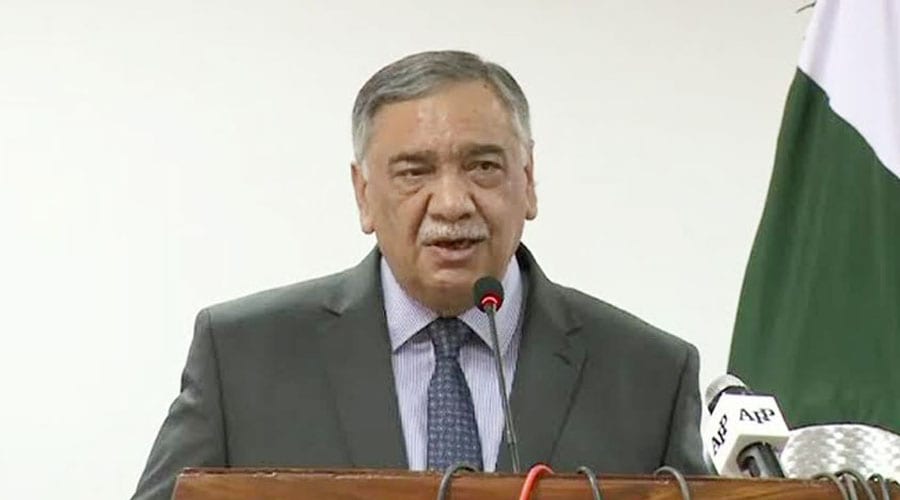 LAHORE: Chief Justice of Pakistan Justice Asif Saeed Khan Khosa has said the constitution ensures equal rights and treatment to all citizens including minorities.
Addressing the concluding session of Women Judges Conference, he said more than 300 females judges are working in district courts of Pakistan, and soon women judges will be inducted in the Supreme Court.
Chief Justice Khosa said that because female judges work in an environment dominated by men, they are expected to be very compassionate, kind and considerate and even behave like men.
"Male judges don't have that problem. But the female judge somehow has to change her personality. She has to become an iron lady so that nobody messes with her.
"So this is something that I wanted to discuss with you that just relax." he added.
READ MORE: CJP Khosa advises lawyers to respect judges
CJP Khosa said women judges have proved their abilities by given verdicts according to law in complex cases. He remarked that the atmosphere has to be relaxed in the courtroom so that the litigant feels comfortable and the lawyers support their clients.
"Just because you are women judges, you don't have to impose yourself upon everybody and try to put on a show and to represent yourself as something which you're not," he remarked.
"Be women in the courtroom as well, be relaxed and be yourself. Don't put on a show."
CJP noted that there have been multiple instances when people have submitted applications to shift their cases from female judges.
"They are just not comfortable, they can't see a lady sitting there as a judge," he said, while also observing that people are getting more comfortable with the idea.
READ MORE: Never differentiate between powerful and weak: CJP Khosa
CJP Khosa also told the female judges that they too need to "shed this image" of themselves as female judges.
"Just behave like normal judges, and dispense justice according to law and then people themselves will stop noticing whether they are appearing before a woman or male judge," he remarked.
He said the contribution of women in the society is increasing with the passage of time. He emphasised the need for empowerment of women in all sectors of life.
Earlier, Chief Justice Lahore High Court Sardar Muhammad Shamim Khan, addressing the conference, said judiciary plays an important role in structuring and restructuring the society.
He said that gender-based violence courts are being established in Punjab to protect rights of women and children.