Will take action if safety measures are not followed in mosques: PM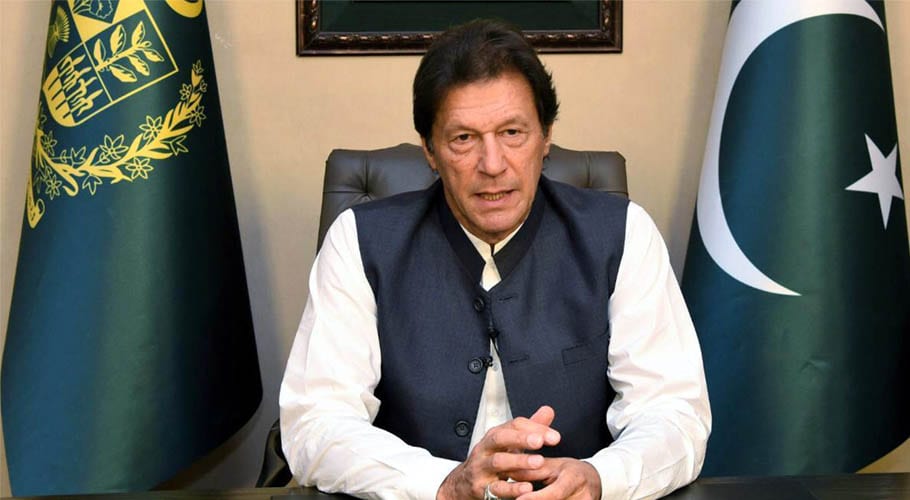 ISLAMABAD: Prime Minister Imran Khan has warned that the government will take action if the 20-point strategy regarding safety precautions is not implemented in the mosques during Ramazan.
The statement came during a press briefing regarding the latest situation of the coronavirus pandemic in the country.
Answering a query regarding the government's decision to open mosques during Ramazan, PM Imran said, "Pakistan is an independent nation, hence it could not force worshippers to not pray in mosques."
PM Imran said, "I felt bad when I saw police beating up people. Ramazan is a month of worship, people want to go to mosques."
"In an independent society, people use their independent minds and then decide what is better for the country and what is not," the premier added.
However, he urged the people of Pakistan to pray at home. "Other Muslim countries have urged their citizens to do the same, but if you want to go to the mosques you will have to follow the decided conditions."
PM Imran said that the government will close mosques if the SOPs are not implemented, adding that the same was mentioned in the agreement.
The Prime Minister reiterated that the war against coronavirus was being fought by the entire country. "Coronavirus will not differentiate between the rich and the poor," he added.
The premier also reiterated that Pakistan was facing the dual challenge of overcoming coronavirus pandemic and saving the people from hunger.
He said that several countries were thinking about easing coronavirus lockdown restrictions. "A debate has started in countries whether to ease or lift the lockdown and at the same time, save people from the coronavirus," he said.
The prime minister said that the federal government had started easing lockdown by opening the construction sector. "Other countries are trying to figure out how to recover from the economic setback [of the coronavirus]. Keeping in mind Pakistan's dismal economic conditions, our priority is to bring our people out of poverty," he said. 
The Prime Minister also announced that the government had set up an Ehsaas Ration portal through which multinational companies and generous people will be provided an opportunity to help the poor.