US faces 'darkest winter' over lack of vaccine plan: Expert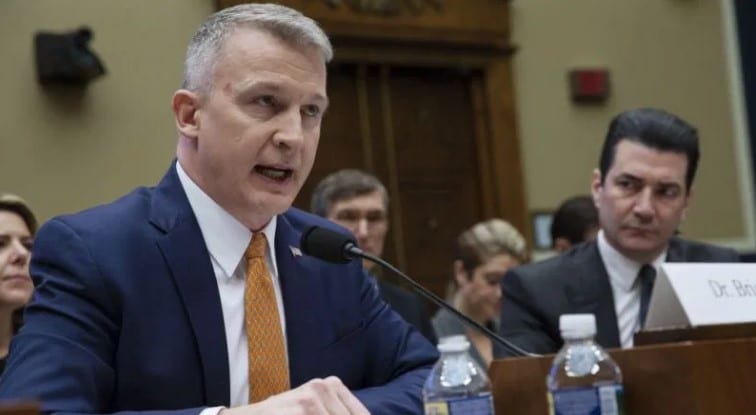 WASHINGTON: A former top health official has told US Congress the country could face its "darkest winter in modern history" because of the coronavirus.
Rick Bright warned that the United States lacks a plan to produce and fairly distribute a coronavirus vaccine when it becomes available. The nation could face "the darkest winter in modern history" unless leaders act decisively, he told a US congressional panel.
Rick Bright is a vaccine expert who led a biodefence agency in the US Department of Health and Human Services (HHS) that is trying to develop a vaccine but was removed from his post last month. He claimed he was dimsissed after warning the administration of US President Donald Trump to prepare for the pandemic.
The US leader dismissed him as a disgruntled employee. Bright said, "We don't have a vaccine plan yet, and it is a significant concern." When asked if lawmakers should be worried, he responded, "absolutely".
He said the US needs a plan to establish a supply chain for producing tens of millions of doses of a vaccine, and then allocating and distributing them fairly. He said experience so far with an antiviral drug that has been found to benefit COVID-19 patients has not given him much confidence about distribution.
Appearing before the House Committee on Energy and Commerce, Bright said one of his lowest moments came when his repeated efforts to jump-start US production of respiratory masks went nowhere.
Bright recalled getting emails in late January from Mike Bowen, an executive at a medical supply company called Prestige Ameritech, indicating that the N95 mask supply was "completely decimated."
He said he first spoke out about a medical equipment shortage in January, raising the issue to the "highest levels" of the Department of Health and Human Services (HHS) but "got no response".
"Our window of opportunity is closing," Bright said in his prepared testimony. "If we fail to develop a national coordinated response, based in science, I fear the pandemic will get far worse and be prolonged, causing unprecedented illness and fatalities."
"If we fail to improve our response now, based on science, I fear the pandemic will get worse and be prolonged," he said. "Without better planning, 2020 could be the darkest winter in modern history."
Bright's testimony follows this week's warning by Dr Anthony Fauci, the government's top infectious disease expert, that a rushed lifting of lockdown and stay-at-home restrictions could "turn back the clock," seeding more suffering and death and complicating efforts to get the economy rolling again.
In his testimony, Bright said, "The undeniable fact is there will be a resurgence of COVID-19 this fall, greatly compounding the challenges of seasonal influenza and putting an unprecedented strain on our healthcare system."
"Without clear planning and implementation of the steps that I and other experts have outlined, 2020 will be the
darkest winter in modern history," he said. Bright outlined a path forward that would be based on science, even as researchers work to develop better treatments and an effective vaccine.