Urwa Hocane allows husband Farhan Saeed a second marriage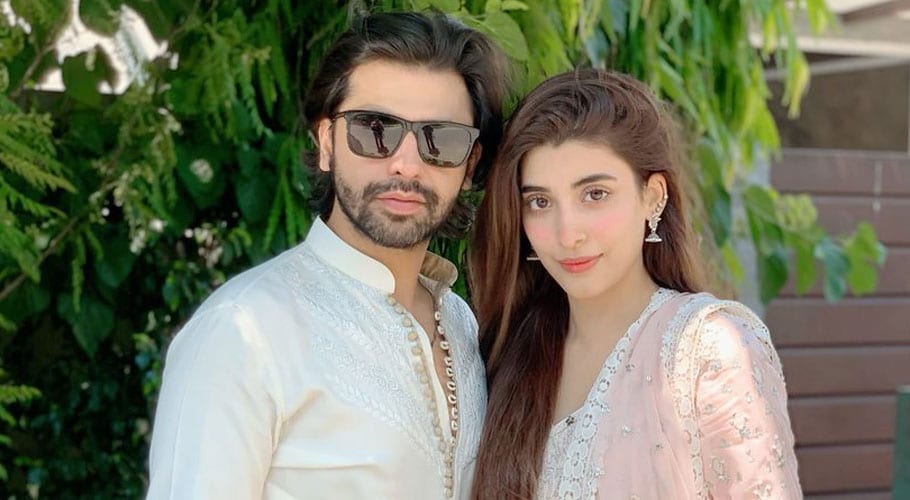 LAHORE: Famous Pakistani actress Urwa Hocane has given a shocking response to Farhan Saeed's second marriage, saying that she would not stop Farhan to marry someone else.
Recently, an old video clip of Hocane surfaced on Instagram from her promotional interview of Punjab Nahi Jaungi. In the video, the host Sanam Baloch asked Hocane regarding Farhan's second marriage.
Baloch goes on to ask Hocane, "If you were ever to find out that Farhan is getting married again, what will you do? Will you stop the wedding?"
Read more: Urwa Hocane and Farhan Saeed are not getting divorced
The actress said that she would remain silent on the decision regarding Farhan Saeed's second marriage. "No, I won't go to stop the wedding. Why would I stop him, if he wants to marry someone else, he can go ahead" replied Urwa.
Actress and model Urwa Hussain and singer and actor Farhan Saeed were married on December 16, 2016. Urwa Hocane made her film debut in the 2014 romantic comedy, while Saeed on the other hand, a singer and an actor, became a household name after his blockbuster drama, Suno Chanda, in which he was starred opposite Iqra Aziz.